Filled with ancient Mayan ruins and endowed with glorious scenery and great history, Tulum is a mesmerizing destination for tourists. Its location on the Caribbean Sea puts it on the top of the resort towns, while its rich and vast history amazes all who go there. It has something special that speaks to all tastes and whims.
The combination of natural sceneries and the mystery of Mayan historical sites grant it a magnetic pull that can't be resisted. Tulum stands out above rest destinations, and there are many things to do there; here are the most iconic places to visit and explore when in Tulum:
Explore Mayan ruins
Tulum was the last city inhabited by the Mayan civilization. It was a major trading port city surrounded by walls to the east to protect it from invaders and face the Caribbean Sea to the west. Back then, it was a religious center, but nowadays, it is a tourist attraction that captivates all who see it due to its well-preserved temples and breathtaking Coastal view.
Visit the Gran Cenote
The Gran cento is located outside the center of Tulum and is made of many cento caves, which meandering boardwalk paths connect it all and adjoining abundant greenery. The crystal-clear water makes it perfect for snorkeling and watching turtles. For Mayans, centos had religious importance and were sacred because they thought that centos were what connected the human world to the underworld; however, nowadays, they are ideal for swimming and scuba diving
Unwind by the beach
The charm of Tulum not only lies in its fascinating ruins and history, but it springs and spreads from its dreamy beaches. The turquoise beaches and smooth white sands promise you fairytale times. Playa Paraiso beach stretches along the coast, providing space and freedom for everyone.
There are three beach areas: south, middle, and north. The north zone is the closest to the Tulum ruins and provides public parking, whereas the south and central areas have more restaurants and shops.
Some famous hotels and villas on the beach are:
Villa Pescadores Tulum: it is less expensive than the others and known for its boho style
Hotel El Paraiso: it's best suitable for people who prefer tranquility and quiet, and it's near the beach.
The Beach Tulum: Because of its modern rooms, beachside location, and excellent service is one of the most popular hotels in Tulum.
Looking for resort reviews? Check out this blog to get al the needed information.
Appreciate the beauty of Kaan Luum Lagoon
This heavenly place is well maintained; the water is dark blue, steady, and warm all day long, and majestic trees surround it. It is perfect for day trips, meditation, paddle boarding, kayaking, and yoga. A cenote is located in the lagoon's heart; it is dangerous to go near it, but a cord secures it, and lagoon supervisors are there to ensure that everyone is safe.
Experience Xel-Há theme park
Xel-Ha is a heaven for water lovers and adventures where they can snorkel and dive with the dolphins. It has a vast crystal-clear lagoon, which is perfect for swimming.
Certified divers can enjoy cave diving in naturally formed sinkholes. What even makes it more remarkable is the combination of the cenotes and underground rivers' fresh water with the salty water of the Caribbean Sea.
Live the night up
What's better than having party vibes after a relaxing day sunbathing on the silky beaches of Tulum? There are many good bars to try along the coastline; however, bars in downtown Tulum have something enchanting with their hippie and chaotic nightlight. Batey Mojito and Guarapo Bar is the gem of nightlife where you can have fresh mojitos while losing yourself to music.
Pasito Tun Tun and Ki-Bok are sound bars to experience ultimate club parties and cocktails.
Boost positive energy
If you desire to get off the beaten track and reconnect with your inner self, Tulum spiritual vibes roam all over the place. It has many yoga studios, wellness centers, and retreats, making it one of the best destinations for yoga lovers and people looking for peace of mind. Sanará Tulum and Nomade are on the list of plenty of yoga studios.
In short, This previously sleepy town has become one of the most exciting travel destinations. Its location on the Caribbean Sea has granted it fantastic turquoise waters and white sands. Tulum lets you indulge in Mayan history and explore the fascinating centos.
Related posts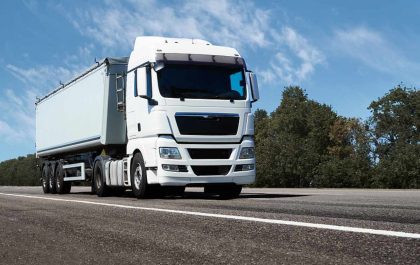 Closing the Best Deal With Truck Rental Company
Introduction Truck Rental Company: Moving from one place to another is a complex process where you need to choose the…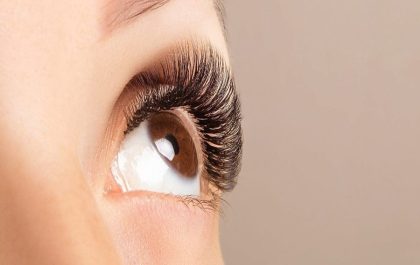 The Pros and Cons of Eyelash Extensions
Eyelash extensions have become an increasingly popular choice among women to enhance their natural lashes and provide extra length, volume…