Aging: Statistics from the Centre for Disease Control and Prevention (CDC) reveal that 25% of older people fall each year, with 20% of these falls leading to serious injuries like broken bones and head injuries.
The most common mishaps involving elderly adults include falls, burns, and poisoning, with falls responsible for the most recorded non-fatal trauma related hospitalisation.
Either you are an older adult living on your own or you have an elderly loved one in your care, hands-on safety practices need to be cultivated to ensure long-term safe living conditions at home.
finding senior assisted living facilities As you get older, certain tasks become more difficult. What used to be a simple morning routine can now take a long time. Or it can become a challenge to move around your house on your own, which can result in a dangerous fall.
As these challenges become more prevalent, many seniors and their families are choosing residential aged care. However, if you only need help with a few everyday tasks and are otherwise healthy and independent, a classic nursing home is not the right choice.
Maintain a list of emergency phone numbers
As an aging senior, ensure that you have a compiled list of emergency numbers handy. The eligibility and clarity of these numbers are important, make sure the relevant information is written in large and bold fonts. You can paste this info on every land and cell phone in the house with display pictures where necessary, this will make it easy for you or your loved ones to call for help and react speedily in an emergency. Make sure to list numbers for:
Emergency: 911
Emergency contacts (family and friends)
Poison Control: 1-800-222-1222
Healthcare provider office
Eliminate Fall Hazards
The elimination of fall hazards in senior homes goes a long way in boosting home safety. One of the most important things to ensure absolute safety in a senior home is to ensure that the house is fall-safe. This can be achieved by:
Removing throw rugs and centre carpets.
Frequently clean up piled litter.
Do away with old furniture(s).
Free up spaces in the house to field an open environment.
Consider replacing wheel chairs with hospital recliner chairs.
Avoid laying extension cords or wires across the floor.
Avoid the use of stairs as much as possible
Ensure that seniors always wear non-slip footwears in the house.
Incorporate Protection Against Fire and Related Dangers
Protection against fire and related dangers is pivotal to the safety of seniors living at home.
Periodically replace smoke and carbon monoxide detector batteries.
Regularly inspect the electrical cords of all home appliances and replace exposed or damaged cords.
Reduce the number of electric cords plugged into electrical sockets.
Discourage the use of candles within the house, when in use, never leave the candle burning in an empty room.
Ensure that space heaters are set up at least 3 feet away from curtains, bedding, or furniture.
Turn off all electrical appliances before going to bed.
Ensure a Safe Bathroom
The bathroom is by far the most dangerous place that your senior can be, falls and scalding are all too common here. Ensure that the thermostat's temperature is not throttled above 120°F to avoid accidental scalding.
Install grab bars in the shower and along the toilet walls to facilitate safe manoeuvring in the bathroom.
Place rubber mats in the bathtub to prevent slipping.
Install nightlights in the bathroom to aid night vision.
Encourage the use of a hand-held shower, these come handy when cleaning hard-to-reach places.
The home safety of seniors has never been more important, as more and more elderly people now prefer to live at home. Take your time to implement the relevant tips discussed in this write-up to ensure the safety of seniors living at home.
The absolute safety of our seniors is the ultimate goal! increased safety practices means less worry for everyone.
Related posts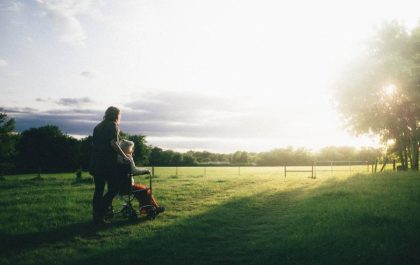 Tips for Surviving the Night Shift in Nursing
Night Shift in Nursing: In the demanding world of healthcare, nurses often find themselves navigating the unique challenges of working…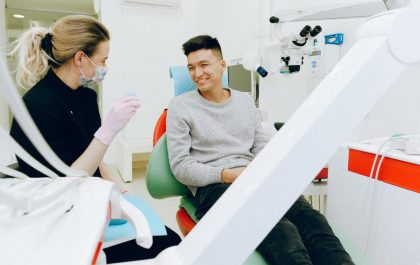 The Impact of Empathy in Human Services
Human Services: Empathy is a critical aspect of the human experience, allowing us to better understand and connect with one…