Luxury Kitchen Design: The kitchen is the center of the home, and when it comes to luxury living, a well-designed kitchen can improve your overall standard of living. A luxury kitchen includes a harmonious fusion of beauty, utility, and cutting-edge features; it goes beyond ostentatious materials or pricey appliances.
This article will walk you through the crucial components to include in your new luxury kitchen design, whether you're remodeling your current kitchen or building a new home. We will examine every aspect to create a room that is not only aesthetically stunning but also a pleasure to work in, from selecting quality materials to adding cutting-edge technology.
Spatial Planning and Layout
The layout and spatial organization of a luxury kitchen provide its basis. Before getting into the details, think about the functionality and flow of your kitchen area. The following are some crucial things to think about:
Workflow and ergonomics
Ensure a seamless flow between the sink, stove, and refrigerator—the three most frequently used kitchen appliances—by optimizing the work triangle. To save unnecessary movement during cooking and food preparation, aim for an efficient arrangement. Generous countertop surfaces should be included to allow for enough room to prepare food and work with many ingredients at once.
Zones and Divisions
The cooking zone, which includes the stove, oven, and microwave, should take up a sizeable amount of the kitchen. To add a fashionable focal point and useful component, think about installing a kitchen island with a cooktop.
The cleaning area should include room for the sink, dishwasher, and other necessary storage. To make meal preparation and cleanup easier, the cleaning area should be close to the cooking area.
Storage zone: To accommodate a variety of kitchen necessities, utensils, and cookware, integrate custom cabinetry and pantry systems.
Seating and entertainment: A breakfast bar or an extended countertop can be added to allow for casual dining or conversation while cooking.
Dining space: If your kitchen has adequate room, think of incorporating a separate dining area with a chic table and cozy seats to host formal dinners and entertain visitors.
High-end Components and Finishes
High-quality components and finishes that not only exude elegance but also guarantee endurance are required for luxury kitchens. Here are some excellent options for your opulent kitchen:
Countertops made of natural stone
Marble: Marble countertops provide a touch of luxury to any kitchen and are renowned for their ageless beauty and veining patterns. However, because of their stain-proneness, they need to be properly sealed and maintained.
Granite: Granite worktops provide a luxuriant appeal to the kitchen and are very resistant to heat and scratches. It is known for its durability and range of colors.
Quartzite: This low-maintenance natural stone is a great substitute for marble since it has the appearance of marble with increased durability.
Custom Cabinetry
Solid Wood: To obtain a sophisticated and timeless appearance, choose cabinetry that is made to order from high-quality hardwoods like cherry, walnut, or mahogany.
High-gloss finishes: To give a space a more modern and contemporary feel, think about using high-gloss finishes in neutral tones that reflect light.
Glass-front cabinets: To add a touch of refinement, incorporate glass-front cabinets with inside lighting to showcase your fine china or glassware collections.
Luxurious Flooring
Hardwood: Classic and inviting, hardwood flooring enhances the look of the entire kitchen and is offered in a range of wood species and treatments.
Natural Stone: Choose from materials like travertine, limestone, or slate to extend the elegance of natural stone from the worktops to the floors.
Chic Backsplashes
Hand-painted tiles: Hand-painted tiles can add artistic flair to your opulent kitchen by creating a distinctive focal point behind the stove or sink area.
Mosaic tiles: Use mosaic tiles to create elaborate shapes and patterns that provide an opulent touch to the visual attractiveness of the kitchen.
Mirrored backsplashes: By adding mirrored backsplashes, you may reflect light, give the room a sense of space, and create a glam and sumptuous ambiance.
Technology Appliances
Without modern appliances that improve utility and efficiency, a luxury kitchen is lacking. The luxury appliance market is currently worth $15.67 billion. 
Prioritize selecting appliances that not only offer cutting-edge functionality but also go well with the interior decor.
Professional-Grade Cooktop and Range
Gas range: Due to its precise temperature control and high-performance cooking capabilities, home chefs prefer a gas range with multiple burners and a convection oven.
Induction cooktop: Adopt contemporary technology with an induction cooktop, which offers quick heating, energy efficiency, and a clean, uncluttered look.
Built-in Refrigeration
Side-by-side refrigerator: Choose a high-end side-by-side refrigerator with an integrated water and ice dispenser, which provides plenty of storage space for fresh and frozen goods.
Integrated refrigerator: Create a seamless appearance by hiding the refrigerator behind custom paneling that matches the cabinets.
Smart Appliances
Smart Ovens and Ranges: Make use of smart ovens and ranges that can be operated remotely using smartphone apps to embrace the Internet of Things (IoT). These appliances provide functions including preheating, alerts for when the food is cooking, and recipe suggestions.
Wi-Fi-enabled refrigerators: Keep in touch with your fridge with models that have Wi-Fi access. These models let you check inventory, change the temperature, and get warnings about potential maintenance issues.
Final Thoughts
It takes careful planning and attention to detail to build your ideal luxury kitchen. You can create a place that not only reflects your taste but also improves your cooking experience by taking into account the layout, high-end materials, and modern appliances.
A luxury kitchen provides a space where you can indulge in culinary delights and make enduring memories with family and friends. It is an investment in your home and lifestyle. Your luxury kitchen will surely become the center of your home if the appropriate design components are used. So start this thrilling journey and transform your kitchen into a room that oozes sophistication, functionality, and elegance.
Related posts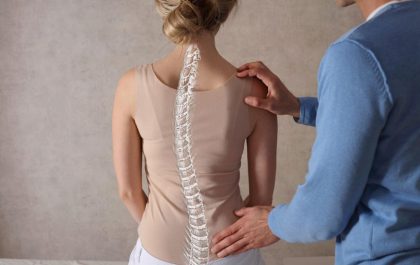 Scoliosis Unveiled: Your Comprehensive Guide
Scoliosis affects millions of people worldwide and can profoundly impact their daily lives. From exploring the different types of scoliosis…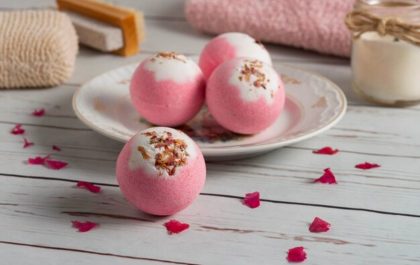 How Can CBD Bath Bombs Contribute To Your Overall Health?
CBD Bath Bombs: If you're looking for a healthy and relaxing way to care for your body, the combination of…