How do world-famous, iconic landmarks, charming locals, and great food sound? If that sounded like your idea of a great trip, then Pisa may just have all the right elements to make it a must-see destination for your travel itinerary. An ancient city, this iconic landmark city tucked into the Tuscany region of Italy has drawn millions of returning and first-time tourists over the years.
For anyone who has been to Pisa, it's immediately understandable why this city has such large appeal. The history, culture, food, and world-famous architecture make for a unique experience that is typically held by large cities like Rome, Prais, or Athens.
Situated on the coast of the Tyrrhenian Sea, Pisa not only delivers on some of the best architecture in all of Western Europe but has no shortage of natural beauty. With beautiful beaches nearby and the River Arno running through its heart, Pisa is the kind of place you'll wake up in and wonder if you are still dreaming.
So how should you enjoy the city of Pisa and what should be on your bucket list?
Safe Storage in Pisa
Before getting too far into what you need to see and some of our favorite suggestions for Pisa, let's first talk about luggage storage in Pisa. One of the best parts of exploring Pisa is that it is a very walkable city. This makes a perfect place to get out and stretch your legs and enjoy all that the city has in the most holistic way.
Whether you are near the city center checking out the iconic Piazza del Duomo or you getting out of the city for a refreshing walk thru the Migliarino San Rossore Park, you can do so on foot. Not only does that mean packing your favorite pair of walking or running shoes and staying comfortable, but it also means traveling light.
Thankfully, this is one of the easiest things to do in Pisa thanks to several Bounce storage sites located all over the city. Bounce is the worlds leading name in helping your luggage stay safe so you can enjoy peace of mind and have the adventure that you deserve. This safe, convenient method of storing your luggage puts you are the center of your adventure and frees you up from having to worry about anything other than just enjoying yourself.
Not only that, but it's incredibly easy to use. All you have to do is download the Bounce app and find a storage site near you. In Pisa, there are eleven, secure Bounce storage sites that you can use at your own convenience. Just schedule your drop-off and pick-up time, deposit your luggage, and then enjoy the rest of your day care-free!
Perfect For a Spontaneous Day Trip or a Longer Stay
Bounce storage is there for your needs. That means that if you are taking a quick trip into Pisa to go explore the famous landmarks from the nearby city of Florence, you can drop off your bags at the Station Bounce site and go explore unencumbered. This is perfect for that spontaneous trip, or maybe that unexpected layover.
At the same time, if you plan to spend a couple of days in this beautiful city, you can still use Bounce to make your visit the best it can possibly be. That might look like depositing your bags in a Bounce storage site before grabbing dinner and enjoying some of the nightlife, or making a decision to visit one of the nearby beaches.
No matter how you chose to explore Pisa and take in all that the city has to offer, using Bounce will make your trip even better. Storing everything from your luggage to the results from your most recent shopping spree will give you the peace of mind you deserve to enjoy Pisa and make memories that will last a lifetime.
How to Enjoy Pisa
Pisa is an ancient city that sees millions of tourists both for the first time and returning. There's why the city is so popular and well-loved. It's quite simply one of the most iconic cities in the world and with charming locals, good food, and an inviting atmosphere, a favorite destination for travelers.
Take a Walking Tour
One of the best ways to enjoy the city of Pisa is to take a walking tour. Whether you take one on your own or pay for a professional tour experience, this will help you get a feel for the city. Not only that, but Pisa is rich in history and iconic architecture, so getting a tour guide's input on structures like the Leaning Tower of Pisa, or the iconic San Giovanni Baptistery, is well worth your time.
Not only that, but this will give you chance to also scope out what parts of the city you want to invest your energy in if you are on a limited timeframe.
Bring Your Camera 
Cameras have become ubiquitous with travel for some time now. Thanks to the modern convenience of high-end camera phones, the modern-day consumer is capable of capturing a lifetime's worth of memories with unprecedented convenience. No matter how you roll with capturing your trip, whether you simply keep these moments stored on your iPhone, or you are a hobbyist or even a professional that uses an actual camera, this is a must in Pisa.
The Leaning Tower, the Catedral di Pisa (Cathedral of Pisa), Campo Santo, and much more all beg to be captured in a photo. For being a rather small city, Pisa has some of the most beautiful and iconic architecture in all of Western Europe and you deserve to take a selfie in front of it!
Not only that, but the local cuisine is well worth your time with no end of delicious, Italian options to enjoy throughout the entire city.
Pisa is a city that is begging to be explored, and with Bounce secure storage sites, you can do so with the peace of mind that you deserve!
Related posts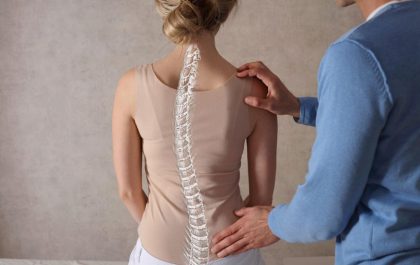 Scoliosis Unveiled: Your Comprehensive Guide
Scoliosis affects millions of people worldwide and can profoundly impact their daily lives. From exploring the different types of scoliosis…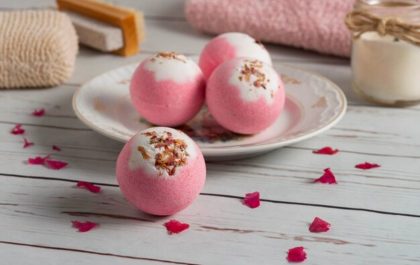 How Can CBD Bath Bombs Contribute To Your Overall Health?
CBD Bath Bombs: If you're looking for a healthy and relaxing way to care for your body, the combination of…