There's nothing wrong with a little vitamin D. In fact, sunlight is an essential part of your general health and wellbeing. But it is possible to have too much of a good thing, and that certainly holds true when it comes to the sun. Too much sun exposure can be damaging, causing premature signs of aging and even skin cancer. This is why the right safety precautions must be taken.
It's impossible to avoid the sun completely, so when you are exposed, it's important to take care of your skin. Here are five skin care tips to keep in mind when spending time in the sun.
1. Perfect Your Skin Care Routine
An obvious way to take better care of your skin is to show your skin care routine some love. When perfecting your routine, there is a lot to consider. You have to find products that work for your skin type and address your skin concerns, but sun care should also be top-of-mind when choosing products.
You might consider using an exfoliator to encourage cell turnover, a nighttime serum to even skin tone, or vitamin C to boost collagen production. No matter what concerns you plan to target, choose a good moisturizer for hydration and facial sunscreen for protection. Depending on your skin, you might need a prescription acne treatment to clear up blemishes.
If your skincare routine includes acne medication, sun protection will be of the utmost importance. Acne meds can make your skin more sensitive to the sun. This makes it even more critical that you incorporate SPF in your routine. With the right mix of products that address your concerns and fight against sun damage, you'll be so happy with the look and feel of your skin.
2. Apply SPF Every Day
Ask any skincare expert to share their tips, and you can expect to hear about SPF. The experts can't say enough good things about SPF and for a good reason. Applying sunscreen is one of the best things you can do for your skin. Too much sunlight can be harmful and SPF protects you against these damaging effects.
To combat the harmful effects of the sun, it's best to use sunscreen every day. Even if it's cloudy or you don't plan to be outside much, sunscreen is still necessary. Just because you're not basking in the sun doesn't mean UV rays can't penetrate through clouds, car windows, etc. Always, always, always wear sunscreen, and make sure it's at least an SPF 30.
3. Find the Right Makeup Products
During the summer, when temperatures rise and your sun exposure increases, you have to adjust your makeup routine accordingly. Lighter is better so that you aren't sweating and clogging your pores. Plus, you want your facial sunscreen to do its job. This requires the right combination of makeup products.
During the summer, try to keep a minimal amount of products in your arsenal. A tinted moisturizer, a touch of concealer, and a lip product with SPF should do the trick on most days. You can add a liquid blush and mascara if you want to look a little more done up. But just remember, when it comes to makeup in the summertime, less is more.
4. Don't Forget About After-Sun Care
Protecting your skin while being exposed to the sun is important, but don't forget about after–sun care. This means hydrating like there's no tomorrow and treating sunburns (they happen to the best of us). The sun can leave your skin feeling dry if you don't use a good moisturizer. It also slows down the rate of cell turnover, which can result in dull skin and premature signs of aging.
In addition to cleansing away impurities after spending time in the sun, use a hydrating moisturizer. Look for a quality moisturizer with hyaluronic acid and use body oil to lock in moisture. Hydrating lip products are also a must. If you love your skin, it will love you back, and keeping it hydrated is one of the best ways you can do this.
5. Show Your Scalp and Hair Some Love
When applying sunscreen, an area that people often forget about is their scalp. It's easy to forget, especially considering most people have a head full of hair. But your scalp can suffer the same damaging effects from the sun as other parts of your skin. Use a spray mist sunscreen on your scalp and hairline for protection. Hats are also great for beach and pool days in the summertime.
You can also go the extra mile by refreshing the products in your haircare lineup. Not only will your hair look softer and healthier using sun hair care products, but you'll also protect your scalp. For example, some hair oils provide moisture to the hair while also absorbing UV rays. Certain dry shampoos provide protection to the scalp against sun damage.
Yes, UV rays from the sun can be damaging. But the sun is also essential, it regulates things like our sleep cycles and vitamin D production. Fortunately, if you take care of your skin, you can enjoy the sun without having to worry. There's plenty of sunshine ahead this summer, so start putting these summer sun care tips into practice now. Your skin will thank you later.
Related posts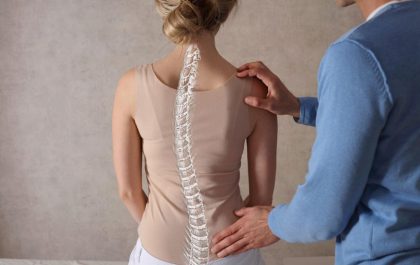 Scoliosis Unveiled: Your Comprehensive Guide
Scoliosis affects millions of people worldwide and can profoundly impact their daily lives. From exploring the different types of scoliosis…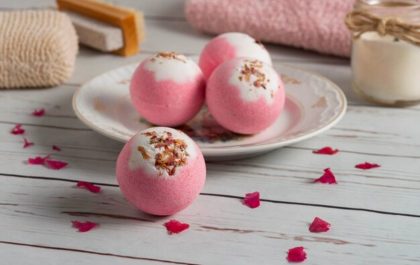 How Can CBD Bath Bombs Contribute To Your Overall Health?
CBD Bath Bombs: If you're looking for a healthy and relaxing way to care for your body, the combination of…