6 ways to advertise your new radio station
Radio stations have been around for over a hundred years. The one thing that keeps a radio station thriving is loyal listeners. Once your listeners get hooked to your content, they will tune in to your station religiously. But what if you're an emerging radio station? You'll need to gain your trusted listeners with the art of advertising.
If you have a newly launched radio station, you'd want to follow a few tricks we have listed to create your discrete footprint.
Identify your target audience
Knowing your target audience is the first and foremost step to advertising your station. You would want to avoid swinging your bat in a ballpark randomly. Trying to broadcast for a large audience will not help gather loyal listeners. You're more likely to garner a targeted audience.
Decide which group of people you want to produce content for young people, sports fanatics, women, entrepreneurs, or businessmen.
Enlist in radio directories 
Before your radio station can become prevalent, it must be visible. Register your radio station to as many online radio directories as possible to improve visibility. You can have your station enlisted in the top-listed directories like Streema, Radio FM, and Streamitter.
When these directories include your station's name with names of other credible stations, people are more likely to tune in to check you out.
Host events and attract investors
The audience loves participating in interactive events where they can express themselves and win prizes. You can host physical competitions, quizzes, or marathons for charitable purposes and give vouchers, discounts, and the chance to win something in a lucky draw. Your audience can turn into loyal listeners in the long run.
You could pitch the vision behind your station to investors through customized slideshow presentations, where you could map out your marketing strategies and the content you'd produce and even introduce a few of your radio jockeys.  Making custom slideshows is easy enough these days as you can use platforms such as PosterMyWall as your custom slideshow maker.
You can also create attractive digital signage with vivid colors and eye-catching content and display them in public places such as shopping malls or similar events like concerts and festivals where numerous people will be present. Creating attractive digital signage is easy as you can easily find digital signage content online! You can plan an event on a profitable scale if you can bag valuable investors for your radio station.
Create an online presence
Your best marketing strategy would be to create a digital presence for your station. You could publicize your station, content, and famous jockeys as display ads on different online forums relevant to your target genre. You can create social media pages representing your station to engage your audience in discussions and collect feedback.
Facebook, LinkedIn, and Twitter are just a few social media platforms you could use to connect with your listeners and inform them of recent updates and show timings. You could even set up online polls to ask what your listeners would be more interested in hearing.
Start blogging
If you've successfully created an audience, they'd love to hear more from you. You can start blogging and sharing relevant and creative posts on topics that have been trending with the public. Your blog posts should complement your content on the radio. An easy way to post regularly would be to transcribe the audio shows and edit them according to the structure of a blog post.
To boost your blogs, you can optimize your content by adding trending keywords. With search engine optimization, your blog posts will pop up in the top searches, which means more visibility.
Produce quality content
The primary objective of your radio station should be to provide quality content. If you're advertising your station and grabbing attention, you'd also want listeners to engage and tune in next time. Producing quality shows means knowing what or who the audience is interested in listening to.
You can invite influential personalities for a podcast or host an informational program, increasing your popularity and credibility. Many devoted listeners also follow their favorite radio jockeys. Having an experienced jockey on your team can engage listeners and leave them with food for thought that will convince them to tune in again to your station.
Final words
To advertise your emerging radio station, you'd need to follow consistent strategies that can help you gain a loyal audience. Don't expect a sudden boost in popularity because gaining credibility among your listeners will take time.
Related posts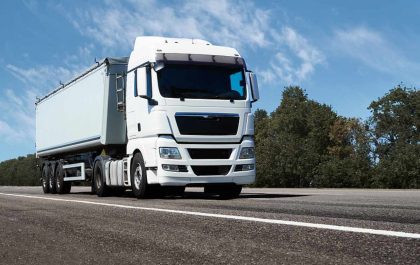 Closing the Best Deal With Truck Rental Company
Introduction Truck Rental Company: Moving from one place to another is a complex process where you need to choose the…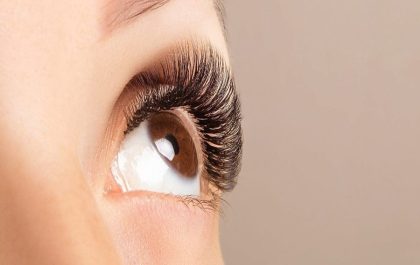 The Pros and Cons of Eyelash Extensions
Eyelash extensions have become an increasingly popular choice among women to enhance their natural lashes and provide extra length, volume…