We want to help you create a home that is as beautiful and restful as possible. The right texture can make a big difference in making your home feel warm, comfortable, and welcoming. It's important to choose the right texture for each area of your room or home so it doesn't take away from the overall design of the area.
Wall design textures are an effective way to change the look of your new home. It can provide additional warmth, depth, and texture to any room in your house. Wall design textures have a big role in decorating your living spaces. You can add different kinds of wall designs to any room as per your requirement and taste.
Whitewashed Wood Panels
Wood panel texture is one of the best textures to decorate your living spaces. The earthy texture can instantly make your space more calming and relaxing to your senses. If you want a home that is super-sophisticated with a rustic feel, go for white-washed wood panels. It is the best way to add a unique texture that adds interest to the space. Use the texture for your bedroom or your living room.
Explore the best house painter to get the most stunning house in your neighborhood.
Printed Grasscloths
Grasscloths have a rich and elegant feel to provide warmth and comfort to the space. While plain grasscloths can offer a decent sense of interest, printed grasscloths take the decor to the next level. You can choose among a variety of prints and colours according to your home decor. The soft and subtle texture makes the space uber-cool and jazzy.
Padded Velvet
Velvet fabrics are very popular to create a rich and elegant feel in a space. Padded velvet can give an extra sense of comfort in your living room and bedrooms. It is perfect for your winter home decor, adding texture that can instantly make you feel comfy. There are also a variety of colours available from elegant grey to ruby red.
Texture Effect Paint
There are also a variety of texture paints available if you are looking for soft and subtle textures. You can choose between matte paints or glossy paints. Matte paints can give a more rugged and rustic look to the space but at the same time, also covers the minor inconsistencies. High gloss paints give a shiny and glassy look to the surface that give the walls the ultimate rich look. The application process of texture paint is very important to determine the best result.
Find the most innovative wall colour combination to set your home decor apart.
Flat Plaster
If you want a more hard-core texture, you can try plaster textures to give a unique and vibrant look to the space. The flat plaster effect is very popular to give the best texture design that is also very long-lasting. It can give the effect of wallpaper, but it also appeals to your tactile senses. The application process is again very important. So, make sure you hire professionals for such texture applications.
Texture designs are the most modern way to set your interiors apart. You can get a variety of options with professional tools and designers. There are also numerous colours and materials that can be used to create stunning texture designs for walls. Check them out and create some art on your walls!
Related posts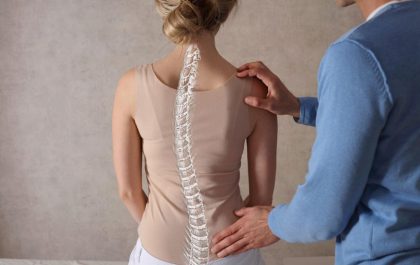 Scoliosis Unveiled: Your Comprehensive Guide
Scoliosis affects millions of people worldwide and can profoundly impact their daily lives. From exploring the different types of scoliosis…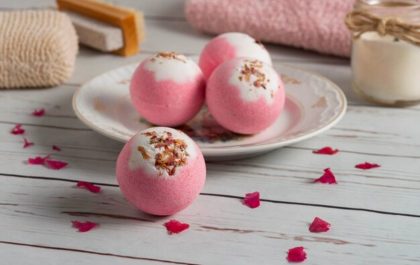 How Can CBD Bath Bombs Contribute To Your Overall Health?
CBD Bath Bombs: If you're looking for a healthy and relaxing way to care for your body, the combination of…