Patek Philippe
Patek Philippe is, without question, one of the most prestigious and prestigious brands in the world of timepieces. According to Time magazine, Patek Philippe, Rolex, and Audemars Piguet are some of the world's most coveted luxury watch brands. Because of its long history, solid market performance, and technical brilliance, Patek Philippe watches have become popular among collectors. It is widely acknowledged that watch enthusiasts worldwide greatly appreciate the high standard of craftsmanship that comes into manufacturing Patek Philippe timepieces.
What is the Price of a Patek Philippe Watch?
Patek Philippe creates world-renowned timepieces. As a result, these watches are expensive. Specially priced Complications and Grand Complications models range from 165,000 to several million USD. Calatrava, Nautilus, and Aquanaut are more affordable, and the price ranges from 18,000 to 205,000 USD in the marketplace.
Patek Philippe, All the above collections have one thing in common: demand far exceeds supply. Wait for several years before you can purchase in a physical store. Many Patek watches sell for up to 50% more than their original price lists on the usual market. As a result, the market price value of these prestigious watches has risen recently. While nobody can tell what will happen in the future, the sure thing is, the demand for Patek Philippe watches shows no signs of slowing.
Despite the price of a Patek Philippe, owning one doesn't have to break the bank. There are still models like Golden Ellipse, Twenty-4, and Gondolo that sell for much lesser prices. Recent prices range from 12,000 to 50,000 USD, much lower than that of their suggested sale prices.
If you want to collect vintage pocket watches from the 1960s and 1970s, the prices are even lower. You can find a deal at 3,000 USD if you are lucky.
If you think you have the money to spend and want to buy a Patek Philippe, keep reading to know what models are excellent for you.
Second time
Popular Models of Patek Philippe Watch
Patek Philippe's Calatrava line has been a part of the company's inventory for over eight decades. The company takes its name from the Order of Calatrava, which cross serves as the company emblem. Each Patek watch has a crown similarly adorned. The Calatrava, with its understated elegance, is the ideal complement to any tailored suit and, as a result, the ultimate dress watch.
You can find a diverse assortment of timepieces in this collection. Models with a tiny second dial at position 6 have a refined appearance. This model uses manual calibers to allow these timepieces to maintain their slim profile.
The Nautilus is a sports watch from Patek Philippe that shows their sporting side. Those that place high importance on tradition gravitate toward stainless steel models used for the first Nautilus, which Gérald Genta developed. Nautilus 5980 made its debut in 1976 and immediately gained attention because of its distinctive porthole appearance. These ancient models are currently worth a whopping 110,000 USD. The Nautilus 5711, which was debuted in 2006, should expect spending a little more money.
Patek Philippe unveiled a "farewell"
Patek Philippe unveiled a "farewell" edition of the 5711/1A-014 watch, available in limited quantities. This timepiece's most distinctive element is its olive green sunburst dial with a horizontal relief pattern, an entirely new design for the Nautilus collection. Although its list price is 34,893 USD, its market value is projected to climb because of the massive demand for it. Patek also introduced a "green" Nautilus in stainless steel with a diamond bezel in the same year. This model is designated by the reference number 5711/1300A and has an official price of 94,624 USD.
Women's Nautilus watches are slightly smaller than their male counterparts. Patek offers a quartz-powered 32-mm variant, as well as a 35.2-mm automatic model of the same size. There are several different materials to pick from, including stainless steel and rose gold, and some models are even available with a diamond bezel. Each model has a different price, ranging from 42,000 to 71,000 USD.
Patek first introduced the Aquanaut in 1997. Even though the Nautilus inspires it, this clock is not a replica. Its design is more modern and less angular than its predecessor. The manufacturer makes the so-called "tropical" strap out of a specific composite material resistant to water, abrasion, and ultraviolet light. It costs approximately 52,000 USD to get the three-hand stainless steel version of this watch.
Patek Philippe White gold
White gold and rose gold versions are more expensive, ranging between 69,500 and 78,500 USD each. Aquanaut Travel Time, made of stainless steel and has a second-time zone, is priced similarly to the previous model. If you choose to pay in gold for the Travel Time, be prepared to spend approximately 94,000 USD. In exchange for an additional 18,000 USD,  you can get a model that additionally has a chronograph function built-in.
Patek provides two different sizes of women's Aquanaut watches, 35.6 mm and 38.8 mm. Everything from modest stainless steel clocks to diamond-encrusted gold wristwatches is available as a selection. The pricing range for these timepieces is also comprehensive. For as little as 12,000 USD, a stainless steel women's Aquanaut with a quartz movement is up for grabs on some online marketplace.
Conclusion
Having a positive relationship with time can positively affect your view on life, and the watch can assist you in this endeavor. It not only helps you stay on track, but it also helps you appreciate the time you do have to spend with the people you care about, and realizing the importance of time is something that will alter your life.
Related posts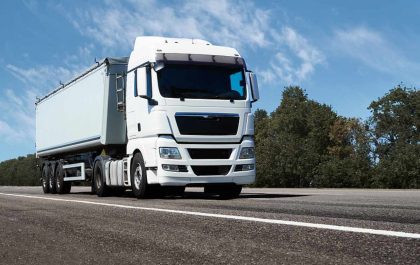 Closing the Best Deal With Truck Rental Company
Introduction Truck Rental Company: Moving from one place to another is a complex process where you need to choose the…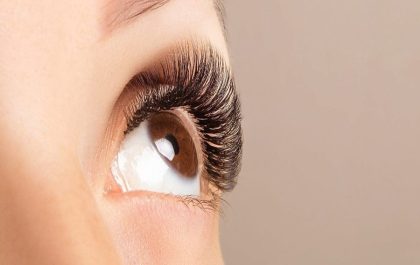 The Pros and Cons of Eyelash Extensions
Eyelash extensions have become an increasingly popular choice among women to enhance their natural lashes and provide extra length, volume…