Milky Nails: In times of crisis, where everyone is confined to their homes, there is time to think and take advantage of the days. Because, let's not forget, time remains not killed, time is the only thing we have, and neither does anyone assure us.
Boredom is a minor problem; learning not to get bored also develops all that we are. We need to move forward as people and get all the good that we can out of this moment that we are living. Of course, painting your nails is not a fundamental good, but it adds a pleasant little time with background music, encourages us to spend some time with someone while we chat over a glass of wine and feel good, like putting on a red nose even when you are in pajamas, it never subtracts.
So let's talk about something very insincere that distracts us because we want that. And today's topic is 'milky nails.' You say, milky nails? Yes, it is precisely that. Because the trend of white nails has been a 'must' this summer, and we loved it. But a new version is coming, somewhat more translucent and with an immaculate finish that we like.
We can make a kind of psychological association and see our nails as a clean, blank canvas, where we can start writing a new stage of our lives. It can be positive.
Also read Moisturize or hydrate. It is not the same. What is the difference?
Step By Step Of The 'Milky Nails'
What Do You Need?
An opaque white enamel and a transparent shine, or if you have it, a milky enamel (below, you have several options to continue to buy online) because, yes, you can continue shopping. Please do not feel bad about it. Beauty companies have adapted the production for sale online with all the relevant health and safety measures.
And not to stop –at all– the economy of this country, it is also fetén. A file and a nail clipper or scissors if you need to cut.
What Is It That You Don't Need But Is It Good For You?
An orange stick to push the cuticle, do not tear it off or, please, bite your nails. We know that it is a tense moment, but we will try to continue being ourselves as much as we can, feeling that our life has not changed at all. Cuticle oil, and that's it, if you come up, you could do this complete hand routine. Since you do not stop washing them and using disinfectant gels, your hands need to be hydrated.
This complete routine consists of an exfoliation, using a special glove-type mask, a lot of things that not only entertain you but will keep your hands hydrated and elastic in front of all the washes.
To The Mess
Remove the cuticles by pushing them with an orange stick. If you have oil, add a little.
Cut, if necessary, and then file to the shape you want. We tell you that the trend for these nails is to take the short and square, but also short and slightly oval.
Apply a protective base so that the nail remains smoothed and prepared to receive the color that we will put on it. It is optional, but it is positive for the surface of your nail. Take advantage of the bases with treatment.
Now is the time to put a couple of layers of the translucent white enamel or make a mixture of solid white with base or, failing that, with some transparent shine.
You can do some 'nail art' and add a dot in the center, some crystal, or even a rainbow that comes to mind. But what we like the most to give us some peace is white, clean, smooth nails. But choose what makes you feel the best.
Finish with a layer of protective shine to hold you up. But look, what are you peeling? Well, you are at home, and you can paint them twenty times. Yes, of course. It is a simple manicure that you can do yourself without resorting to a beauty center, which is not possible right now.
We will feel like before, to go out and regain our routines. But the top of all is that we will value small things that before we did not give more importance and, isolated, we realize that they are the basis of our life. How can it be a kiss or a hug from those people we miss so much.
Also read: Nine ways to Make Your Beauty Routine More Sustainable
Related posts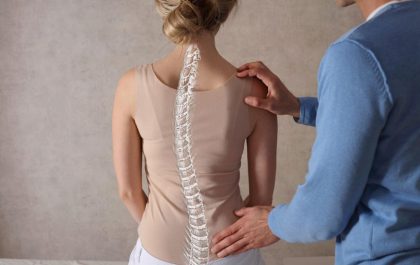 Scoliosis Unveiled: Your Comprehensive Guide
Scoliosis affects millions of people worldwide and can profoundly impact their daily lives. From exploring the different types of scoliosis…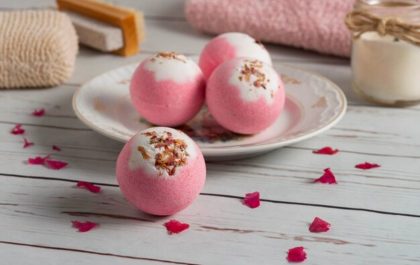 How Can CBD Bath Bombs Contribute To Your Overall Health?
CBD Bath Bombs: If you're looking for a healthy and relaxing way to care for your body, the combination of…