Medigap, commonly known as Medicare Supplemental Insurance, is designed to fill in some gaps in Medicare coverage. This insurance plan pays for healthcare provider copayments and deductibles. The insurance company receives some funds from the healthcare provider in the form of monthly premiums. The Medicare plan often pays a portion of the premium to people with a Medicare supplement insurance plan. The Medicare supplement plan pays for the remaining expenses.
Typically, Medicare Supplement plans are governed by state and federal rules. Enrolling in Medicare Parts A and B is advised to be eligible for different Medigap policies. The legislation prohibits simultaneously enrolling in a Medicare Advantage Plan and a Medicare Supplement.
The Medigap plan is more flexible because it does not require referrals when a consumer wishes to see a specialist who accepts new patients and Medicare plans.
How Medicare Supplement Plans Work
Private companies provide Medicare supplement coverage to help cover the remaining costs from the initial Medicare. This policy only works after Medicare, and the healthcare provider has settled on the share of the medical services.  The Medigap policy exists in ten plans depending on the consumer's age and the state: A, B, C, D, F, G, K, L, M, and N.
Recent Medicare clients are not eligible to purchase some Medigap insurance programs like C, F, E, H, I, and J. However, consumers already on these plans can keep them. Before January 2020, patients eligible for a Medicare plan could purchase either Plan C or Plan F.
According to the latest research, Medigap plans are standardized across several states, meaning that regardless of the insurance provider from whom a policy is purchased, its benefits are the same. In states like Wisconsin, Minnesota, and Massachusetts, there are a few exclusions to the Medicare supplement laws. According to the state's legal regulations, the policies are structured differently.
Insurance companies must first offer Plan A to be eligible to market Medigap policies. Additionally, they must offer Plan F or Plan C to existing Medicare users and D or G to those new to Medicare. The insurance provider need not, however, offer each Plan. In addition, patients who are already covered by Medicaid or Medicare Advantage cannot have a Medicare supplemental insurance plan at the same time. On the other hand, patients already covered by Medicaid or Medicare Advantage can switch to a Medicare supplement insurance plan if they qualify medically, but they cannot have both types of plans simultaneously.
More about the Medigap Plan Cost
The Medigap plan costs differ from one insurance firm to another. However, the benefits are normally standardized.  As a consumer, it is important to compare Medicare Supplement insurance premiums between carriers. The Medicare supplement pricing policies include:
Issue-age rated: the premiums are calculated according to an individual's age during acquisition. In simple terms, the older group pays high than the young ones. The tips go higher as they age because of the effects of inflation.
Community rated: The premiums are almost similar to most people despite their gender or age. The premiums increase due to the economic effects compared to individual health status.
Attained-age rated: The premiums are determined by their age. They are cheap during acquisition but a bit costly as they age.
Conclusion
Now that you understand the basics of how the Medicare supplement plan works, you may want to reach out to an independent Medicare insurance broker to walk you through the finer points of the plans. With this guide, you will access multiple Medicare supplemental insurance companies available online.
Related posts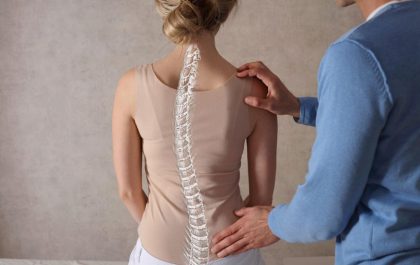 Scoliosis Unveiled: Your Comprehensive Guide
Scoliosis affects millions of people worldwide and can profoundly impact their daily lives. From exploring the different types of scoliosis…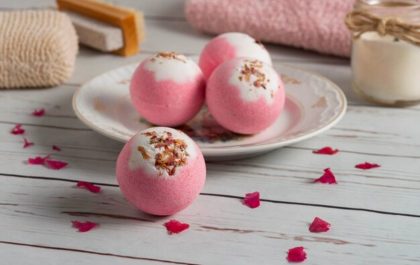 How Can CBD Bath Bombs Contribute To Your Overall Health?
CBD Bath Bombs: If you're looking for a healthy and relaxing way to care for your body, the combination of…