Bachelorette Destination: Even though your wedding might be the most important day of your life, your bachelorette party is a close second because you want to make sure you have a memorable time with your friends before you get married. Scottsdale Vacation Rental Management companies offer up countless places to have your bachelorette party. Scottsdale might not be the first place you think of, but this city in Arizona is quickly growing in popularity for those who want to celebrate their bachelorette in a place that is warm and laid back.
Not sure if you should celebrate your bachelorette in Scottsdale? Here are some amazing reasons why you need to check out this city.
Trendy Restaurants
Part of your bachelorette includes enjoying amazing food with your friends. Scottsdale has tons of new and trendy restaurants where you can grab a bite to eat. The cuisine includes options for every diet so even if some of your friends are vegetarian or gluten-free, they should have no problem finding options to eat.
Many of these restaurants are located downtown so you can also walk to the different places and try many different ones.
Great Hotels
You will need a comfortable and safe place to rest your head at the end of each day. Scottsdale has tons of hotel options from resorts to budget places to mid-range options all perfect for every budget.
Many of the hotels have a great location near restaurants and bars so you don't need to take a rental car or Uber everywhere.
There are also tons of Airbnb listings around the city. Many people coming for bachelorette parties prefer to rent an apartment so that everyone can stay together and have the option of a big living room and kitchen.
If this is your plan, you'll have no problem finding an apartment that can host the entire group.
Warm Weather
Scottsdale experiences warm weather most of the year making it a great destination for those wanting to do outdoor activities. You can also wear your planned bachelorette outfits without needing to hide them under coats and hats.
The warm weather also means you can do poolside activities and not be trapped inside the whole day.
Safe
It's no secret that most people like to drink and party when they are having their bachelorette activities. This means you need to be in a city that is safe even when it's dark outside. Even though you should practice basic safety tips in Scottsdale just like any other big city, Scottsdale is much safer compared to other large cities.
You shouldn't have any issues walking around the downtown area even if it's evening time and everyone has had a few drinks.
Of course, if someone is a little too tipsy to safely walk, there are many options for Uber and taxis around the city.
Adventure
Your bachelorette party doesn't have to be all about drinking and going to clubs unless you want it to be! In Scottsdale, there are endless opportunities to do adventure activities. One of the most popular activities is doing an ATV tour where you can go off-road into the desert with your girlfriends.
There are also Jeep tours into the desert where you can experience the desert without needing to drive your own ATV.
Fitness Classes
Scottsdale also gives you the chance to do a number of different fitness classes with your group of friends including aerial fitness classes, Zumba classes, and yoga classes. You can often join a fitness club or gym for the day by paying for a one-day class pass.
Some instructors and gyms even host private classes for larger groups so you can book a class for just you and your friends.
Mobile Beauty Lounges
If you're having your wedding a few days or a week later, you might be starting the preparation process to prepare your hair and skin for the wedding. Scottsdale has tons of options for mobile beauty treatments.
You can have someone come to the hotel or vacation rental and do treatments for your entire group of friends including facials, massages, hair treatments, manicures, and pedicures.
Hiking
Scottsdale is known for its incredible outdoor landscape. There are tons of options for hiking and exploring the great outdoors. You can either go hiking on your own or you can take a tour where a guide will show you the best spots and trails.
Make sure you hydrate well as Scottsdale is known for being pretty hot and dry.
Nightlife and Clubs
Anywhere you're having your bachelorette party needs to have an abundance of nightlife and clubs. Scottsdale has it all. There are laid-back places and vibing places that go into the wee hours of the morning.
There are also many clubs with open dance floors and VIP lounges. Many bars also offer karaoke and other activities where you and your friends can enjoy a night out. Bars with live music or experienced DJs might even be a great option if you're trying to scout out options for a wedding DJ.
If you want something more casual, there are also breweries and simple bars where you can enjoy a few drinks without having to be out until the morning hours singing and dancing.
Basically, Scottsdale has a type of nightclub or bar for everyone. There are also many happy hours around the town where you can take advantage of drink specials and save your wallet.
Party Planners
Since Scottsdale has become a major destination for parties, there are tons of party planners whether they work for a company or they do freelancing. If you need any decorations or party planning help while in the area, it will be super simple to find someone to do all the hard work for you.
The Bottom Line
Scottsdale should be your next Bachelorette party destination thanks to the warm weather, amazing nightlife, and abundance of activities for every interest and budget.
You will also find it very easy to find a vacation rental where you and all your pals can lounge around and rest up for the activities to come. Scottsdale is an amazing city and you'll never be bored here.
Related posts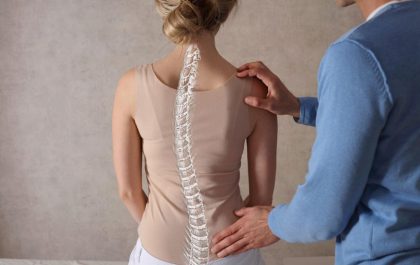 Scoliosis Unveiled: Your Comprehensive Guide
Scoliosis affects millions of people worldwide and can profoundly impact their daily lives. From exploring the different types of scoliosis…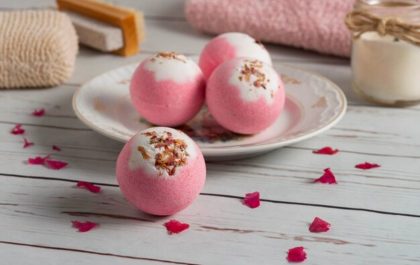 How Can CBD Bath Bombs Contribute To Your Overall Health?
CBD Bath Bombs: If you're looking for a healthy and relaxing way to care for your body, the combination of…