I Have an Oily Skin
I Have an Oily Skin, Do you have oily skin, and are you thinking about how to deal with it? Is removing shine on the face your biggest concern, followed by enlarged pores, blackheads and pimples?  In short, the excess sebum that your skin produces does not make you feel comfortable in your day today. And you will ask yourself,  what should I do?  Having smooth, firm, uniform skin without shine and irritating oily skin is possible. You have to know how to take care of it and which products remain best adapted to your skin type.
Also read : The Importance of Mental Health: Tips for Taking Care of It
Why do I have Oily Skin?
The skin produces oil naturally to combat dryness and cope with external agents, but it triggers what we call oily skin in a more humid and shiny appearance when it does so in excess. It happens because the sebaceous glands have an overproduction of sebum. And as a consequence, this type of skin is more prone to acne, blackheads, pimples, open pores, and shine. If you have oily skin, dedicate time to your routines and daily care: in diet, keep in mind to limit fat consumption, hydrate yourself daily by drinking plenty of water and keep these tips in mind to find the right cosmetic products for your type of skin.
Non-Comedogenic, Astringent, And Antibacterial
Natural ingredients are recognized by our skin for their affinity and similarity with our biological structure and provide tangible benefits to the dermis. Based on this fact, keep these three points in mind when making your purchases:
The non-comedogenic sense is that it does not block pores.
Astringent, with the ability to dry out, heal and regulate inflammation.
Antibacterial, it can prevent infections.
Cleanse your Skin Two Times a Day
Cleaning is essential, as well as knowing what products to carry out. There are two important products that you cannot miss in your bathroom: a cleansing gel and a purifying facial toner. These products help eliminate toxins and dirt and allow you to remove traces of makeup and remove impurities such as pollution, sweat or sebum.
Wash your Face Morning and Night with the Cleansing Gel
Use a cleansing gel-like Rose Quartz Facial Cleanser that cleanses your skin thoroughly without irritation and regulates sebaceous secretion. The combination of saponins and plant active ingredients eliminates residues and impurities and reduces open pores.
Natural Facial Toner
Next, apply a  natural facial toner to maintain a fresh and healthy appearance while purifying and balancing the skin's pH. The Toner includes astringent, hydrating and regenerating active ingredients, thus improving the functions of oily skin. This step will help you close your pores and regulate sebum secretion.
Facial Treatment to Reduce Blemishes and Sebaceous Secretion
Intending to the appearance of pimples and acne, you can complete the routine for oily skin, adding the  Freshly anti-blemish facial treatment morning and evening. This product effectively treats all facial blemishes and reduces sebum production and the inflammation characteristic of acne-prone leather. Its innovative formula, composed of azelaic acid and cleome flavonoids, regulates excess sebum from the skin.
Moisturize your Face with a Low-lipid Product
Although it may not seem like it, oily skin also needs hydration. This type of skin can also become dehydrated, so it is essential to maintain control of sebum production and hydration with a moisturizer. To do this, apply an active moisturizer for oily skin such as Pacific Ocean Moisturizing Gel every morning that hydrates and treats marks and blemishes thanks to a complex of 2 hyaluronic acid molecules and a plant-based alternative to retinol. In addition, its content in malachite, rich in copper, protects the skin from pollution.
Use an Enzymatic Scrub Every Night
Enhance cleansing with exfoliation. Use an enzymatic scrub every night. It's time to renew your skin! The papaya and pomegranate enzymes in this exfoliating serum wash away dead cells and prevent pores from being clogged, generating the dreaded blackheads, all in a natural way and respectful of the skin's dermal barrier. In this way, you will be able to unify the tone, soften your skin and avoid imperfections.
We Recommend You.
To carry out this complete routine and treat oily skin at Freshly, we propose the  Shine Control Pack For Oily Skin, including the facial cleanser, the Facial Toner, the gel-textured moisturizer, and the enzymatic exfoliating serum. The ideal routine to keep your oily skin under control!
If you have any questions, we invite you to write your comment on this post, and we will respond immediately! You can also read the opinions of other people with oily skin or a tendency to oily skin who have already used the products of the online natural cosmetics store Freshly Cosmetics.
Share your impressions, routines, and experiences with natural cosmetics below in the comments section or on Instagram. We love reading your comments! And keep stopping by our blog, every week, we upload new content, and we promise that you will love it.
Also read: 5 Natural Remedies for sensitive scalp
Related posts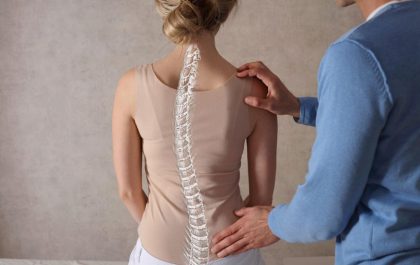 Scoliosis Unveiled: Your Comprehensive Guide
Scoliosis affects millions of people worldwide and can profoundly impact their daily lives. From exploring the different types of scoliosis…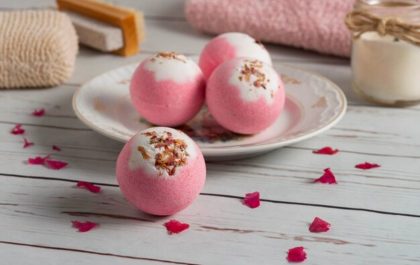 How Can CBD Bath Bombs Contribute To Your Overall Health?
CBD Bath Bombs: If you're looking for a healthy and relaxing way to care for your body, the combination of…