Bright summer days are coming and the question of whether to wear a wig or not becomes more up-to-date. On the one hand, the desire to experiment and try different images does not go away but on the other – will it be a pleasure when the weather is hot and sometimes even humid? Don't worry: you can wear a wig and amaze everyone with your beautiful and fresh look even in summer. And we are ready to reveal a few secrets of how to choose a comfortable and classy accessory for the hot season.
Easy, Stunning, and Fresh: Some Secrets of a Perfect Summer Wig
Before proceeding to a detailed discussion of our exciting topic, let's name the key features of a wig that will be the best solution for any summer:
comfort;
invisibility for the others;
the simplicity of installation;
the ability to breathe (of course, we mean – to pass air through).
In general, we can state the main thing – a perfect wig for you will never let you feel too hot! Of course, it will be uncomfortable in the tropical heat even when you don't wear a wig. However, if we take the average summer temperature, you will not feel discomfort if you select the accessory in the right way.
We have told you about the most important aspect of choosing a wig and now we are ready to give you some more useful tips. We sincerely hope that they will come in handy for you!
1. Take a closer look at short lengths wigs – the benefits are undeniable
Owners of long, heavy, and thick hair suffer from the summer heat most of all, and therefore they try to braid it or make a ponytail or a bun. However, if you don't want to bother yourself with complicated manipulations with curls, just choose a short-length wig. Strands above the shoulders will leave the neck open and allow the airflow to refresh your skin pleasantly. In addition, such wigs are lightweight, and this is another bonus in summer when you want to feel the freedom of every movement.
2. Try to become lighter
If you are planning to experiment with shades or are in search of a color that will help you reduce the impact of heat, we advise you to choose light tones. It is these colors that reflect light, and do not absorb it as dark ones, so you are guaranteed to get less heat – and no risk of sunstroke. In addition, the light strands fade less in the sun, and the wig will be able to serve you for several seasons.
However, if you choose between a bright colored and a natural black wig, it would be better for you to choose favor of the latter. A little bit later we will definitely explain why it is worth doing.
The Best Wigs for Summer
We have already told you the direction to move when choosing a wig. And now let's talk in more detail – and tell you about the models that will make your summer a win-win. Well, let's get started!
Bob Wig: for the Perky Summer
A smooth short bob, which is considered a real classic, will add advantages to you, especially if it acts as a wig for your summer. The list of its advantages seems endless but we believe that lightness, more air, freshness, and the absence of tangled strands on the back of the head are forcible arguments. In addition, you can calibrate the length of the haircut yourself: just buy a bob wig with a length of 16 inches (for example) and trim it the way you want. Even if the result is a pixie hair or a very short haircut, you should not worry: such hairstyles will make you naughty and give comfort on any hot summer day.
However, even this does not limit the possibilities of a bob wig. We suggest trying curly bob! Such hairstyles will conquer you with airy and clear geometry and become a great addition to any summer look.
Headband Wig – a Refreshing Summer Romance
A headband wig that suits you in color and length is a real must-have for summer fashionistas. Such a product is a cap made of elastic mesh, to which strands of hair are attached. The cap itself covers about three-quarters of the head, and the rest of the wig is a beautiful wide headband.
This kind of wig has many advantages. Firstly, this is a very small price when compared with other lace wigs. Secondly, it is very easy to install, and even a beginner can handle it. All you need is to put on a hat, fasten it along the hairline and hide the edge of the wig with a headband. And thirdly – you can choose from a huge variety of hair textures. Headband wigs can be completed with straight strands, cool curls, light waves, etc.
V-part Wig: Natural Chic
As you know, the scalp needs to breathe, and in summer it is more important than ever. That is why V-part wigs turn out to be a wonderful option for warm sunny days. The key feature of this accessory is a thin V–cutout in the front. You can release strands of your own hair through it and create a natural hairline. In addition, it is this detail that provides improved air circulation for the scalp.
Another benefit of the V-part wig is the absence of lace, as well as the convenience of placing and adjusting the product according to the shape and size of your head. You will not need either glue or gel, which is very important in summer because such compounds can pass air poorly and it is better to do without them. You can put this wig on in a few minutes, make a parting that suits you, or braid your hair. Just enjoy the change of classy and comfortable images for an unforgettable summer.
Natural Black Wig vs Colored Wig: the Victory is Obvious
We have already mentioned that a natural black wig is an excellent choice for summer. The fact is that dark curls look as natural as possible, never go out of fashion, and go to plenty of girls. We think these arguments are enough to choose just such a wig – unless, of course, you want to turn to lighter shades, which we talked about earlier.
And yet, why do we not recommend colored wigs for the summer? In fact, that is quite obvious. Such models are made of synthetic hair, and therefore you may feel too hot and uncomfortable wearing any of them. In addition, they are too shiny, look unnatural, and do not tolerate heat from thermal curlers and hair dryers.
Full Lace Wigs: Completeness and Perfection
Fans of various hairstyles will be delighted with a full lace wig. In such models, the strands are sewn into the weft of the wig by hand and repeat the natural scalp almost completely so that even the nodules are invisible. It is this design that gives you complete freedom of action and experimentation: you can make tails and buns, braid or create half-up, half-down styling. When summer is full of events, meetings, and parties, the ability to change your image quickly and successfully becomes more important than ever. Add the ability to pass air through so that the scalp may breathe – and you can be sure that your perfect wig has been found.
So, now you know how to choose the right wig for the summer. All you need now is to find a store where you will be offered what you really deserve. We invite you to explore the catalog of the Unice wig brand – the quality and variety of our models will allow you to shine not only this summer but also all year round.
Related posts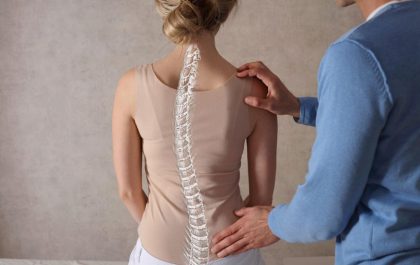 Scoliosis Unveiled: Your Comprehensive Guide
Scoliosis affects millions of people worldwide and can profoundly impact their daily lives. From exploring the different types of scoliosis…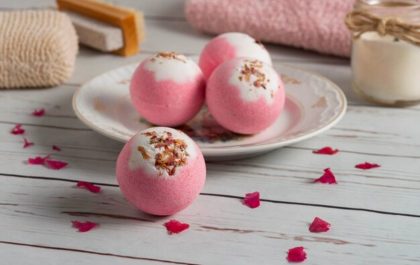 How Can CBD Bath Bombs Contribute To Your Overall Health?
CBD Bath Bombs: If you're looking for a healthy and relaxing way to care for your body, the combination of…