There are plenty of options to consider when choosing a profession or career. One popular and notable option would be medicine, which offers plenty of advantages, such as solid career prospects and a high-paying salary.
If you pursue this career path, you can work as a physician in a hospital setting or start a private practice. As a medical practitioner, you'll have the opportunity to make an impact on the lives of others. Alternatively, you can engage in clinical research to develop and test drugs and medical devices.
If you're aspiring to become a doctor, you have to plan for your medical journey as early as now. One important consideration is choosing a pre-med major that can help you get into medical school. In addition, your chosen pre-med program should also help you prepare for the Medical College Admissions Test (MCAT).
There are plenty of majors you may choose from, and you'll want one that will contribute relevant knowledge to your future career in medicine. To better decide on which pre-med major to take, consider the following guide:
Consider The Medical School Requirements
The first step to choosing your pre-med major would be to consider the requirements of the medical schools you're interested in applying to. While you don't have to limit yourself to majors like biology and psychology, it's crucial that the curriculum of your major includes the required coursework. This means you can apply for admission to a medical school only if you have completed these courses.
The required science courses include biology, physics, and chemistry. Surprisingly, non-science courses, such as behavioral sciences, math, and writing, are likewise required. To be sure you don't overlook any pre-med requirements, you may want to refer to more resources.
If you haven't prepared a list of medical schools yet, you may consider the location and the program they offer. You may then choose the programs that align with your goals, such as your ideal specialization. From there, you can then check their list of requirements for admission.
Choose According To Your Interest And Passion
Next, you can then take your interests and passion into consideration. Since pre-med majors aren't limited to science-related programs like molecular biology, don't let your desire to become a medical professional hinder you from considering other degree programs like math, engineering, and computer science.
As long as they offer the coursework required by your desired medical school, feel free to choose your preferred program as your pre-med major. Doing so will not only allow you to learn more about subjects that interest you but also help you have an enjoyable academic experience.
Pick A Practical Major
Another factor to consider when choosing a pre-med major is its practicality. It's advisable to select a pre-med major that will be useful in the future and will contribute significantly to your career as a medical professional.
For instance, a business administration course can help you establish and run a successful private practice. If you major in statistics, you will do well in medical research studies, such as clinical trials. On the other hand, majoring in a foreign language can prepare you to accommodate patients that speak that language when you become a doctor.
Consult Your Academic Advisor
Lastly, in choosing your pre-med major, it's beneficial to consult your school's academic advisor or counselor. Incoming college students often look to an academic advisor to learn more about different career options and find out which ones match their personality, aptitude, and goals. Usually, interest and aptitude tests are administered to help them identify their strengths and weaknesses so that they can make better college and career choices.
The same goes for students who have set their sights on pursuing the medical profession but are unsure about their choice of a pre-med major. Academic advisors can also help you look for colleges or universities that are well-known for the program that you're considering.
Furthermore, they can give you an idea of what to expect from the pre-med programs you're interested in. For instance, they can help you assess the courseload, the curriculum, and more.
Conclusion
Choosing your pre-med major can be a daunting decision as you'll want to study something that will be beneficial to your medical career. This can be particularly challenging as you can select from a wide range of four-year courses for your undergraduate program.
As you've learned from the discussion above, a pre-med major doesn't have to be science-related. What's more important is choosing a major that is aligned with your passion, aptitude, and future goals.
Related posts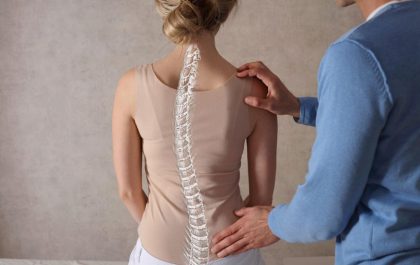 Scoliosis Unveiled: Your Comprehensive Guide
Scoliosis affects millions of people worldwide and can profoundly impact their daily lives. From exploring the different types of scoliosis…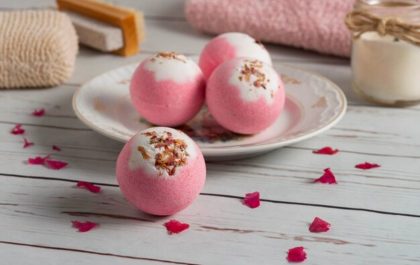 How Can CBD Bath Bombs Contribute To Your Overall Health?
CBD Bath Bombs: If you're looking for a healthy and relaxing way to care for your body, the combination of…