When it comes to jewelry, gold is one of the most popular metals. It looks beautiful and is synonymous with luxury. In particular, gold bangles are popular for all occasions and women love to accessorize with them.
But, if you are looking to get your hands on gold bangles, you may be wondering how much they are going to cost you. There are many factors that are going to be taken into account. So, let's take a closer look.
How Much is 22K Gold Bangles?
First of all, it is important to understand what 22K means when it comes to jewelry. This is going to help you to understand why it has a certain price tag. Essentially, 22-karat gold is 91.67 per cent pure gold. This includes 22 parts of gold, as well as two parts of other metals. This could include copper, zinc, nickel or silver. Often, you can see 22K gold referred to as 916 gold. But they are going to be the same thing.
Ultimately, it is hard to put a price on 22K gold bangles. This is because it will be set by the company. But, you can expect an authentic piece of jewelry to be anywhere from $600 to $6,000. For a better idea, you can take a look at Queen of Hearts and their Indian bangles that turn heads. They are made from 22K gold and there are some stunning designs for almost every occasion. Every piece has a clear price tag and this can allow you to see how much quality bangles will cost.
What Affects the Cost of a Gold Bangle?
So, now that you know the average price of 22K gold, we can take a look at the different factors that are going to affect how much a gold bangle will cost. Let's get started.
The Brand
Of course, the brand of the bangle will affect the price. There are going to be some brands that market themselves as budget and affordable. So, they are going to have the prices to match. Then, there will be brands that want to be synonymous with luxury and style. In this case, they may offer bangles at a higher price. Hopefully, they offer the quality they market when it comes to jewelry.
The Design
The design of each gold bangle is going to be different. Some are going to be more elaborate than others. This is going to play a part in the overall price since it can take longer to make. So, if you have a bangle that has an intricate or bold design, this is likely to cost more than one that has a plain design.
Additional Features
It is common for some bangles to have sparkling features. For example, this could be gemstones or diamonds. Depending on what material has been used, this can increase the price of a gold bangle. Again, the more elaborate the design, the more expensive the piece of jewelry is going to be.
The Set
Often, bangles are a favorite piece of jewelry for stacking. In other words, you wear more than one bangle on your wrist, so there are several layers. This can be a factor that drives up the price. For example, if you are buying a set of four bangles, this can be more expensive than buying an individual one. But, there is also the fact that you could save money if it is in a set. This is something that is down to the brand, and you will have to spend time weighing up when you are shopping.
The Season
Let's not forget that the season and time of year can play a part in how much a gold bangle will cost. For example, there are certain times of the year that jewelry is cheaper. This can be in January when there are sales, as well as on Black Friday. So, this can be an ideal time to make a purchase. Then, there are also times when jewelry costs more. For instance, this can be near the festive season and Christmas.
How Can You Get the Best Price for 22K Gold Bangles?
Everybody wants to enjoy a good deal. Ultimately, this means that you need to shop around and see what is out there. Just ensure that you choose a quality brand so that you can make sure you are getting 22-karat gold.
You can also wait for sales and use discount codes for a lower price. Note that it is often cheaper to purchase jewelry online since there is a lot of competition. Jewelry stores can have high prices and there is often not a way to lower the cost. A salesperson might convince you that this is the best jewelry you can get. But, this is something you need to decide on yourself. So, the internet can provide the best place to see different designs and make sure you do not spend a fortune.
Just note that if a price is too good to be true and not within the bracket we have mentioned, it may not be 22-karat gold.
Related posts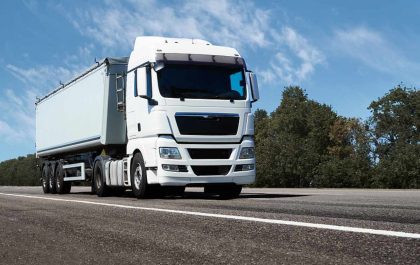 Closing the Best Deal With Truck Rental Company
Introduction Truck Rental Company: Moving from one place to another is a complex process where you need to choose the…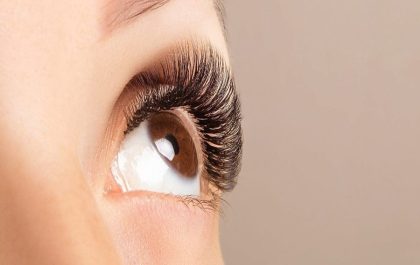 The Pros and Cons of Eyelash Extensions
Eyelash extensions have become an increasingly popular choice among women to enhance their natural lashes and provide extra length, volume…