After a lifetime of work and family commitments, retirement can finally offer the opportunity to explore new hobbies and interests. It's your chance to try something new, whether it's a challenging outdoor activity or a creative pastime.
While some seniors may feel too old to try new things, there's no reason to limit yourself. There are plenty of fun and exciting activities that you can opt for to make the most out of your golden years.
Here are five cool hobbies that you can try for the first time.
1. Listening To Podcasts
More and more older adults are turning to podcasts as a hobby in this digital age. This genre of entertainment is similar to the radio format but with a broader range of content that can cater to any interest. It's one of the benefits of listening to podcasts—the fact that they can be so diverse. You can find shows on literally any topic, from history to health to entertainment. You can listen to podcast hosts as they discuss current events and news, conduct interviews with celebrities, or engage in conversations with experts on various topics.
Moreover, you can either listen to individual episodes or subscribe to a podcast so that new episodes are automatically downloaded to your device. That means you can keep up with your favorite shows or topics even when you're on the go. So, if you're looking for a fun and informative hobby to try, podcasts might be the perfect option for you. You could even start a podcast to inform others on something you excel at!
2. Gardening
One of the most rewarding and lively hobbies for retirees is gardening. It's an excellent way to get in touch with nature, digging in the dirt and bringing new life to plants. This activity can help you feel a sense of accomplishment as you watch your garden grow and bloom. Thus, seeing the fruits of your labor can be a great source of satisfaction, which can lead to a more positive outlook on life.
Study shows that active involvement in gardening has positive aging benefits. It can improve one's health and well-being, reduce stress, and promote social interaction. Gardening is a great way to get some exercise too—something that becomes increasingly significant as people age. Therefore, gardening can be a fun, productive, and healthy way to spend your retirement years. There are also a tree cutting services for elderly gardeners, who we believe deserve to be able to enjoy their gardens without the burden of manual labor.
3. Painting
It's no secret that the arts are a popular pastime for everyone, especially the elderly. Painting gives you the opportunity to be artistic and express yourself while also providing a sense of calm and keeping your mind active. You can paint anything you want, from landscapes to portraits to abstract designs. There's no better way to relax than to sit down with a canvas and some paint and to let your imagination run wild.
In addition, painting doesn't require any special skills or training. You can start by painting simple objects or scenes, and as you get better, you can challenge yourself to make more complex pieces. This hobby is ideal for seniors looking for something that's easy and enjoyable to do yet that can keep their minds sharp; so, consider giving painting a try.
4. Knitting Or Crocheting
Are you fond of making things with your hands? If so, knitting or crocheting could be the best choice for you. These needlecrafts are ideal for using your creativity and producing something tangible simultaneously. You can make useful items, such as sweaters, hats, scarves, blankets, and even home decorations.
What's great about this pastime is that you can not only make beautiful things, but you can also have something to use for your personal wardrobe or home. It can be a satisfying feeling to know that you created something with your own two hands that you can wear, use, or display with pride.
Furthermore, knitting and crocheting are hobbies you can enjoy solo or with others, making them good for social pursuit. So, if you're looking for an activity to do in your spare time, these two crafts may be right up your alley.
5. Sewing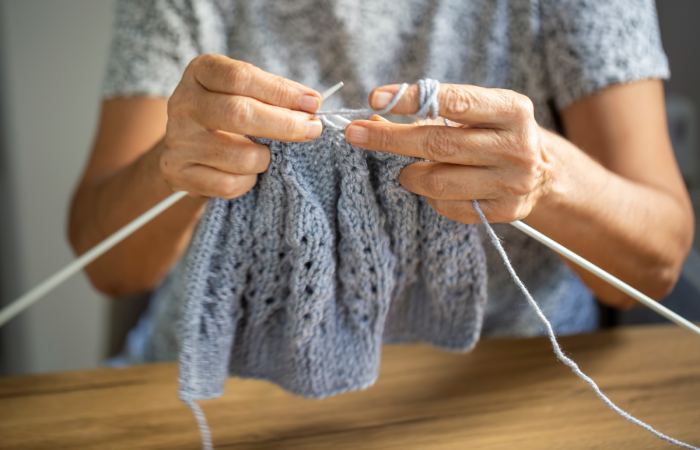 Sewing is different from knitting and crocheting in that it requires a bit more skill. However, if you're willing to learn, this hobby can be gratifying. With sewing, you can create a variety of items, from clothing to quilts to home decorations. And like knitting and crocheting, once you get the hang of it, you can start making more complex pieces.
What's more, sewing is a perfect way to recycle old clothes or fabric into something new and beautiful. You can also use your sewing skills to make gifts for family and friends, adding a personal touch to make it more special. This hobby is worthwhile and fulfilling, as you can work on sustainability, recycle, and create one-of-a-kind items.
Takeaway
Being in the seniors' age group doesn't mean that you have to be idle and mundane. There are various exciting, engaging, and interesting hobbies that you can try out. The five pastimes listed here are a great place to start. With these activities, you'll be able to keep your mind active and challenged while enjoying yourself in the process. Let your golden years be filled with happy new experiences!
Related posts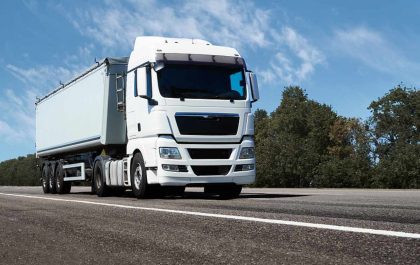 Closing the Best Deal With Truck Rental Company
Introduction Truck Rental Company: Moving from one place to another is a complex process where you need to choose the…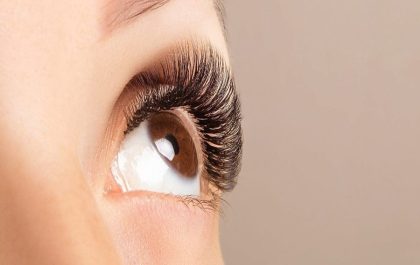 The Pros and Cons of Eyelash Extensions
Eyelash extensions have become an increasingly popular choice among women to enhance their natural lashes and provide extra length, volume…