How to Cut Your Hair at Home without Messing it Up?
It may appear intimidating to cut your hair at home, but with the right tools and techniques, you can achieve a salon-worthy haircut without leaving your house. In fact, due to the pandemic and salon closures, people are cutting their hair at home more frequently. If you want to try a shot, here are some pointers on how to cut your hair at home without ruining it.
What You'll Need
Make certain you have all of the required tools before you begin. A sharp pair of scissors, hair clips to section your hair, a comb, and a mirror are all required. It's also a virtuous idea to invest in some hair cutting shears, which are specifically designed for cutting hair and can assist you in getting a more precise cut. Remember to keep a clean towel on hand to wipe away any stray hairs.
Preparation is essential
It is critical to prepare your hair for the cut before you begin cutting it. Begin by shampooing and drying your hair. If you have curly or wavy hair, cut it when it's dry so you can see how it naturally falls. You can cut your straight hair while it's wet. Apply a hair serum or leave-in conditioner, such as Olaplex 6, to your hair after washing it to help detangle it and make it easier to comb through.
Making Sections in Your Hair
It's time to section your hair once it's been prepped and ready to go. This will help you see what you're cutting and will keep you from accidentally cutting too much hair. Part your hair into sections, beginning at the back of your head and working your way forwards. To keep each section in place, use hair clips.
Begin Small
When it comes to home hair cutting, it's always best to start small and work your way up. Begin by removing a small amount of hair and checking your progress in the mirror. You can always cut more hair, but once it's gone, it's gone. Take your time and be patient, cutting a little bit at a time until you reach the desired length.
Split End Trimming
If you only want to trim split ends, start by tightly twisting a small section of hair. Split ends will protrude, making it easier to see what needs to be trimmed. Trim the split ends with your hair cutting shears, being careful not to cut off too much hair.
Adding Layers
Start by cutting the top layer of your hair if you want to add layers. Hold a section of hair straight up with your fingers, then snip off the ends at an angle with your hair cutting shears. Repeat with each section of hair, cutting the top layer slightly shorter than the one beneath it. This will give your hair a layered look and add dimension.
Bangs
Cutting your own bangs can be difficult, but with a little patience and the right technique, it is possible. Begin by straightening your bangs and clipping the rest of your hair out of the way. Hold a small section of hair between your fingers and cut straight across with your hair cutting shears. Take your time and cut small sections at a time until the desired length is reached.
Last Thoughts
Finally, with the right tools and techniques, you can cut your hair at home. Always begin slowly and work your way up, section your hair, and be patient. If you're not sure how to cut your hair, start by trimming split ends or adding layers before attempting bangs or a drastic haircut. Don't forget to nourish your hair after the cut with nourishing hair care products.
If you're still unsure about cutting your own hair, don't be afraid to seek professional assistance. Many salons now provide virtual consultations and tutorials to help you navigate the process. They can also guide you on the best type of cut and style for your hair type and face shape.
Remember that cutting your hair at home can be a fun and inexpensive way to change up your look. Without leaving your house, you can achieve a beautiful haircut with the right tools, techniques, and a little patience. Don't be afraid to experiment and try new things, and above all, have fun!
Related posts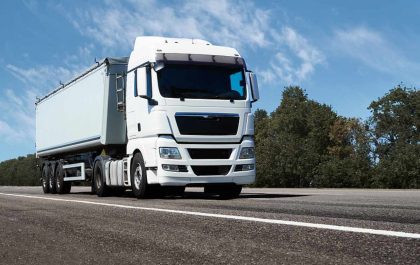 Closing the Best Deal With Truck Rental Company
Introduction Truck Rental Company: Moving from one place to another is a complex process where you need to choose the…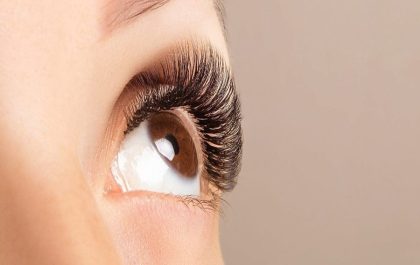 The Pros and Cons of Eyelash Extensions
Eyelash extensions have become an increasingly popular choice among women to enhance their natural lashes and provide extra length, volume…