Fathers serve us their whole life; whether it is the bread and butter, or the luxuries we ask for, they provide us with all. Sometimes we feel so unaccomplished for not paying them back by any means, but Black Friday can be the most blessed of Fridays where you can shop at the best online stores to grab the perfect gift for your father.
Black Friday is the best Friday of the year, and we all know how long all of us wait for this day to come so that we can buy our favorite items at discounted prices and get a gift or two for our loved ones. But sometimes it really becomes a dilemma to choose the best for one's old man.
Fortunately, we have gathered a few amazing gift ideas that you can easily purchase with a simple click on the screen. There are several amazing online stores where you can enjoy exceptional Black Friday Sales. All you require is a steady fiber internet connection and you can start filling your digital shopping carts. Without further ado, let's see what you can buy for your Pops.
Aculief offers several self-help devices that serve the purpose of relieving headaches, migraines, or any other pain that you may be suffering from. Using a self-acupressure method, the devices enable you to treat the aching spots on your body in your homes instantaneously.
The company features devices like a wearable headache relief hat and a 'neck and shoulder' relaxer that may be benefited from using a few simple steps. The devices ping the right point of the body by applying all the pressure by themselves. If you often find your dad complaining of joint pains, or any other pain, for that matter, this is the gift you should get him.
During the past two years, all of us have realized the importance of sterilization and we have hard-learned the lesson of taking personal hygiene much more seriously. Especially for the elderly or immune-compromised members of the family, who are at a rather higher risk of being affected.
Thus, Bril is a highly useful little box that sterilizes toothbrushes with the help of UV lights. It is small and handy and everyone can use them by themselves. Now, instead of placing a basic plastic cap, your dad can cover their toothbrush with a cool gadget that will keep it ultra-clean every minute of the day.
During the daytime, excessive use of screens can tire the mind and body to the extent that you feel irritated when trying to sleep. This especially creates problems for the older generation as they are often already suffering from deteriorating health. Therefore, Dodow is the perfect gift for your father as it will help him fall asleep much quicker and in a more relaxed state of mind.
The device uses a light therapy mechanism to calm your mind and eyes, which ultimately leads to a relaxed mental state so that you may sleep peacefully. The way it works is that guides you through 8 or 20-minute therapy sessions where you synchronize your breathing with the blue light shining onto the roof.
Does your dad love to wander everywhere in his car? And do you often find yourself worrying whether your elderly dad is alright? Of course, you cannot be with him all the time. But the handy FIXD sensor can.
This exceptional sensor may easily be fitted in your father's car and then alert him of any and all car diagnosis and maintenance schedule alerts. Whether the car needs a quick oil change or requires a professional mechanic's services, the sensor will translate the errors into plain English language for your father to understand easily.
Is he the one who is always ready to help everyone, and does not even bother if someone loads his USB drive with viruses and bugs? Problem solved, do not ask him to stop people in need of a quick data fetch. Instead, gift him the revolutionary FixMeStick, which has inbuilt antivirus software and can self-clean itself anytime. So, there may be no harm to any of the devices it gets connected to.
Safety comes first and all children are equally concerned about their parent's safety when they are not around. It is just like the parents have had been taking care of them all their life. Hootie is an amazing alarm that produces a sound as high as 130 decibels and light that reaches as far as 100 meters. In case of suspecting an attack, a single press can make everyone attentive towards the victim and they might get saved from the potential damage.
If you are busy working in a fast-paced urban world, trying to make something of your life, while your father is far away, somewhere on a rural farm, staying in touch with him all the time can be somewhat challenging. Not with GrandPad, it's not.
GrandPad is an exceptional tablet for the elderly that enables them to engage in everyday conversations, chats, and video calls with great ease. It features an easy-to-understand interface so that your old-school dad does not get confused. He will be able to enjoy all the photos you share with him and you will be able to catch up with him any time you want. And if he is living on the outskirts, a rural internet subscription will do him just as good to get connected to the internet.
Summing It All Up
Since Black Friday is just around the corner, it is high time that you get started on your shopping lists, and make sure to check these amazing potential gifts for your fathers.
Related posts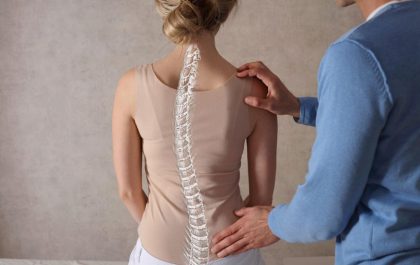 Scoliosis Unveiled: Your Comprehensive Guide
Scoliosis affects millions of people worldwide and can profoundly impact their daily lives. From exploring the different types of scoliosis…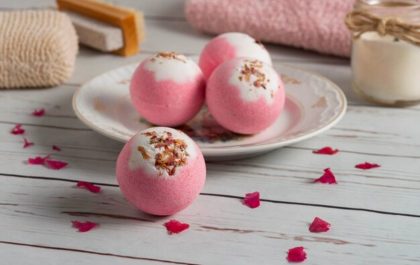 How Can CBD Bath Bombs Contribute To Your Overall Health?
CBD Bath Bombs: If you're looking for a healthy and relaxing way to care for your body, the combination of…