According to leading fashion designers, the purpose of styling accessories is to help complement your overall outfit. This is in stark contrast to being the center of attention!
Accessories are an important part of any woman's styling cues.
Done in the right fashion, they can help express individuality, sophistication, class, and status. If executed poorly, they can transform you into a fashion faux pas.
With so many women's accessories online platforms out there, choosing accessories has become as simple as ordering a takeaway.
With every fashion blogger out there confusing us with accessories and styling tips, let us look at the 10 common mistakes to avoid.
If you are someone that is conscious of the way you dress and accessorize, this article is perfect for you.
List of 10 Common Mistakes to Avoid when Wearing Fashion Accessories
1. Still matching the color of the handbag with the footwear-
There was once a fashion trend a long time ago when women use to match the color of their handbags with their footwear. Thankfully, that trend has long disappeared into oblivion. If you are someone who feels that matching color accessories are the way to go, think again.
This trend has long gone. Try to go for contrasting color shades of shoes and handbags in 2021. Avoid making the same mistake with hand gloves as well.
2. Follow the 'Less is More' rule when going with accessories-
Most stylists believe that when it comes to accessories, you should go for minimal choices. For example, you should not wear any more than three large accessories at any point in time. This has the effect of taking away the attention from your outfit.
If you are someone that loves accessories try to opt for the ones that are in the same color or metal options. This helps in blending the different aspects and elements of your outfit in a perfectly synchronized manner.
3. Never wear a scarf over a broad collared top or coat-
If you do not want to make your neck look weirdly big and cumbersome never wear a scarf over a coat or top that has large-sized collars. It is better that you go for a very lightweight kerchief as a piece of accessories under the collar.
Apart from looking weird, using a scarf on a coat collar can also make you feel incredibly warm and uncomfortable. You do not want to keep pulling away at your neck to ensure that the scarf is not choking you on top of the collar.
4. Full set jewelry can be worn with some exceptions-
A full set jewelry comprises of rings, bracelets, bangles, neckpieces, and earrings. If you want to wear them all, make sure that they are in small dimensions. In other words, if the size of the jewelry is small, it can be worn as a full set.
If the neckpieces are too big, you need to drop the others. Accessories should be worn in a manner where they do not appear overcrowded. Going with smaller options that are more subtle in nature is always a better choice.
5. Choose what you want to gain attention with- clothes or accessories?
There is no doubt that accessories can make a statement if you want them to. If you are going in such a direction, you need to ensure that your clothes take a backseat. If you want your outfit to be the hero, you need accessories that are more subtle and play the supporting role.
If you go for both, it would simply look like overkill and result in a fashion disaster. You need to decide where you want the attention to be directed and proceed accordingly.
6. Drop the timepiece when wearing an evening dress-
There are just some accessories that look completely off in an evening dress. Rather than go for a timepiece that is definitely not suited for something like an LBD. It is better that you go with some bracelet or cuff-bangles that can work as accessories.
Women who wear luxury watches with evening dresses think they look as good as when they pair them with sports or casual wear. While watches work with casual, formal, and office wear, they do not with evening dresses.
7. Layered rings are not something everyone can carry-
A recent fad that had been sweeping young women was wearing rings on all the fingers. This was done by buying one layered ring and then breaking it up into different smaller ones. If you have short fingers, rings are not going to look nice on you, period.
This is why you need to stick with just one ring on a finger of your choice, rather than crowd them out everywhere. You also need to take consider that wearing many rings can be highly uncomfortable for the fingers.
8. Choosing black colored footwear with pastel tones-
Few things look as out of place as black footwear does on a light pink dress! Remember that pastel colors need to complement pastel footwear. You cannot play the contrast card as far as pastel colors and footwear goes.
Black footwear goes swimmingly well on bolder color options. When it comes to pastel shade dresses, nudes as a footwear color are a safer option. You can go for pumps, sandals or anything else that complements the outfit.
9. Pay attention to cultural accessories when styling with them-
There are so many women that walk with powerful cultural markers in fashion clothing that completely looks inappropriate. You need to understand that cultural accessories are symbolically important to specific racial and ethnic groups.
They deserve to be worn with respect according to a particular dress code. It is a good idea to not wear such accessories. If you are not aware of the correct customs and cultures, you should not wear the accessory.
10. Wearing accessories that are of the wrong size and fit-
You do not buy accessories only because it looks good. You buy it and wear it after judging how comfortable it is to wear. Going for a size that is too small and restricts your movement is never a good idea.
Accessories are infamous for being delicate. If it is small and fits tight, it can come off with a snap after a little pressure is applied to it. This is what happens with jewelry accessories like bracelets or something like a belt- it just snaps on you.
The Final Word
Following the less is more philosophy is perfect every time you have a doubt in your on how to style accessories. Led the outfit take the lead and make the accessories play a supporting role. If you have any other questions on how to style outfits with accessories or want clarifications on any of the mistakes mentioned in the article, let us know in the comments.
Also Read: Nine Ways to Make Your Beauty Routine More Sustainable
Related posts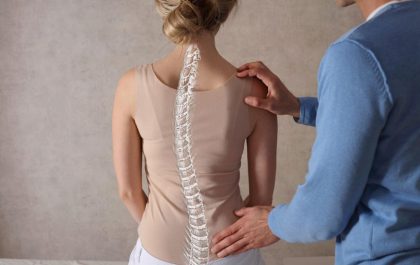 Scoliosis Unveiled: Your Comprehensive Guide
Scoliosis affects millions of people worldwide and can profoundly impact their daily lives. From exploring the different types of scoliosis…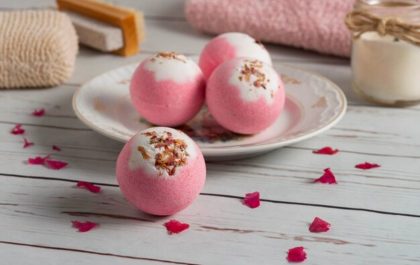 How Can CBD Bath Bombs Contribute To Your Overall Health?
CBD Bath Bombs: If you're looking for a healthy and relaxing way to care for your body, the combination of…