One problem that many watch owners complain about is the need to keep replacing the batteries of their wristwatches. It's a never-ending cycle because inevitably, each battery will get used up and have to be replaced with a fresh one. Tissot realized an opportunity here to make it easier for watch owners, so they came out with a solar-powered watch.
Why Tissot Opted for Solar Power
For Tissot watchmakers, it was a no-brainer. The most constant and reliable supply of free energy is sunlight. So adding solar panels to the T-Touch Connect Solar watch would guarantee that the watch owner would never have to repurchase batteries.  This feature is a great option, especially for environmentally-conscious consumers who worry about the batteries winding up in landfills.
Tissot is proud of this kind of watch because the watch, when fully charged by sunlight or natural lighting, can be worn for months without any further charges. This modification makes it very convenient for the user.
Other Features of the T-Touch Connect Solar
The good thing about this solar-powered watch is that it also comes with a touchscreen option. It's also fairly unique since it can also determine the weather conditions and the present longitude. This feature makes it very handy for constantly traveling people and may get exposed to inclement weather at times. The compass feature may have been added due to this.
There are other features that an experienced traveler may be delighted to have. For example, it can tell you how many calories you've burned and the distance traveled. It is great for triathletes in training for a big competition or even for armchair athletes who are interested in what they could accomplish if they were motivated enough.
This watch is also water-resistant to 100 meters or 330 feet, which is surprising considering its touchscreen. Tissot seems to have managed to overcome any issues regarding water touching the screen, though.
For Men Only, for Now
Unfortunately, this solar-powered watch was made specifically for men at the moment. But perhaps at some point, Tissot watchmakers will be able to amend the technology to make it useful even for women's watches.
It helps that the men's watch has an anti-magnetic titanium band and case, making it more durable. Indeed, durability seems to be a watchword for this kind of timepiece. That carries over to the bezel, which is made of tough ceramic.
Tissot is so confident about the ability of this watch to go through rough usage that the company set a 2-year international warranty for the T-Touch Connect Solar Watch. Bear in mind that the warranty is only applicable if you don't misuse the watch. This is a relief for watch owners who might be wondering how much it would cost to fix their Tissot watch.
How to Find a Tissot Official Service Center
You need to know how to find a service center since you never know when your watch might need repair or at least a regular maintenance check. You may find a Tissot Official Service Center on their website
It applies especially to a high-tech watch like the T-Touch Connect Solar. Refrain from submitting your watch to an unauthorized watch repair shop because they are probably ignorant of the technology of the timepiece. That would also violate the warranty. Official Service Center technicians are trained to diagnose and repair problems with your solar watch.
Another reason you should always let authorized technicians handle your watch is that others might not have the correct parts for your solar watch. It is usually the case with new watch technologies because Tissot prides itself on innovative technology that competitors and the public are not aware of. Only Tissot watchmakers and technicians are trained in this.
There are three kinds of repair and maintenance offered at the Official Service Center:
Light intervention – consists of minor adjustments such as testing the waterproofing capacity of the watch, adjusting the bracelet or strap length, and replacing batteries.
Partial maintenance – There may be some maintenance done such as upgrading the waterproof capacity of the watch, checking for accuracy, and changing batteries if necessary.
Complete maintenance encompasses all aspects of partial maintenance with more complex tasks such as tinkering with the movement itself. Certain parts may also be replaced.
Naturally, this means that the new innovative technology of a solar-powered watch makes repair and maintenance a more sensitive issue. But Tissot is confident that their Official Service Center technicians have the right training to handle any necessary repair and maintenance.
It is also why you should buy from authorized retailers only – they will help you with the warranty form. You cannot qualify for the warranty on your watch unless you buy from authorized retailers.
Conclusion
Solar-powered watches are an innovation that is both brilliant and environmentally friendly. If Tissot can come up with this kind of technology, then perhaps the trend can spill over into other watchmakers as well. The good news about the technology is that buying the T-Touch Connect Solar is a great investment that will pay for itself over time.
Related posts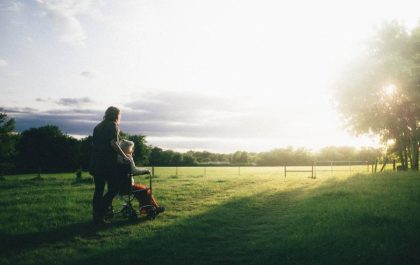 Tips for Surviving the Night Shift in Nursing
Night Shift in Nursing: In the demanding world of healthcare, nurses often find themselves navigating the unique challenges of working…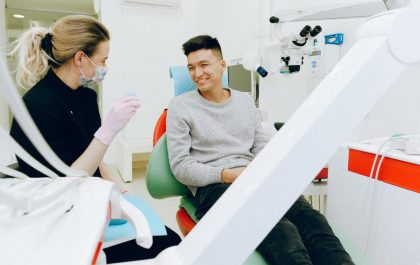 The Impact of Empathy in Human Services
Human Services: Empathy is a critical aspect of the human experience, allowing us to better understand and connect with one…