pii_email_31808adde1a874059bc7: Looking for how to solve [pii_email_31808adde1a874059bc7] mistake? If yes, here are some methods that will solve the problem.
Microsoft Outlook is a similarly important part of communication in our life. Sometimes things work fine, and sometimes I get the error pii_email_31808adde1a874059bc7, one of these errors, and we will likely see this to resolve it.
How to solve pii_email_31808adde1a874059bc7 Error?
If you visit the error code pii_email_31808adde1a874059bc7, it usually means that your Outlook is not doing the job correctly. So what can you do to get Outlook working properly? Here are some simple instructions:
If you use, multiple accounts and a program is also running on Microsoft Windows, try logging out of the accounts, transparent cache, and then logging in again.
pii_email_31808adde1a874059bc7The error may be caused by the installation process, Outlook conflicting with other email accounts or other software mounted on your computer. Therefore, you may need to remove the broken version of Outlook from your personal computer and then install the latest version of Outlook from the official Microsoft Outlook website.
Try using an Internet model of the Microsoft Outlook Web-Version application.
Upgrade your variant of Microsoft Outlook to the current one.
If you're using Windows 10, try using Microsoft Outlook on other versions of Windows, such as 7 or 8.
Contact Microsoft Support for further instructions.
Final Words
We look forward to our instructions and simple steps to solve [pii_email_31808adde1a874059bc7] error problem. If the problem is still not solved, write a letter to our email [email protected] along with the error code, and we will try to find a solution that will allow you to fix the problem.
Also, if you know a workaround for the error, please email us with instructions on how to use a workaround; it will greatly help our readers.
Related Error:
[pii_email_8cb86595e0ee17d87be7]
[pii_email_7ef4e23a53f4e9722dda]
[pii_email_3a861401b4a1eb27f4f1]
[pii_email_fdc8692ac8858dd47483]
[pii_email_48423a12a016acf36698]
[pii_email_db926b578284777b7dbe]
[pii_email_82005fdea443f62026fd]
[pii_email_62cfc42c172a59446aa1]
[pii_email_53379e41c4f27609b824]
[pii_email_c6277ceb69fa9c3380fa]
[pii_email_1bfb03e0aa0638cf214d]
[pii_email_6a4397420f4118055387]
[pii_email_dbcd02c1083904a7e96a]
[pii_email_1c909c9fb19404f0df79]
[pii_email_bf208dd122af5d5371bf]
[pii_email_ef934691bac99e4882ca]
[pii_email_99118741909349ddeebe]
[pii_email_422204822624d1eba04d]
[pii_email_22024d49b04232bf6da0]
[pii_email_cf6258d47ee910f6b765]
[pii_email_d44fdc206d0fd35f3f64]
[pii_email_bbf332767a0659253bdc]
[pii_email_a5aa79d7c9d0a3b08629]
[pii_email_97bc50eaf8a59db36393]
[pii_email_96ee207bfcb4c8427249]
[pii_email_5f5833f984b808f73669]
[pii_email_6d957ace8c517f74a4ab]
[pii_email_d1647188b0c15044e387]
[pii_email_fc1bc974e4903ebc27ab]
[pii_email_d2e14c6b10c781e8b6c4]
[pii_email_4b65eec0f23a25680aa8]
[pii_email_a5e4b6b50157b4be78c5]
[pii_email_82ee6fd797a894fe966e]
[pii_email_1525e5ccfcf2f2f19454]
[pii_email_1eb90dfbb2bdc6456ffb]
[pii_email_68ce6a12ef5f65e21ad2]
[pii_email_400650057625103c3f43]
[pii_email_a7e03a9747809d77db07]
[pii_email_3f73dcf2d3f12d7d549c]
[pii_email_ee3e81ea14697528ba2f]
[pii_email_8caadf8381ea840ca6b8]
[pii_email_85f0fb1cb59d553c7f76]
[pii_email_e55ab31a721839e36f6d]
[pii_email_ce132da233711222b2eb]
[pii_email_58b914aead23d4141216]
[pii_email_cc99947836afe22a8326]
[pii_email_a8c9f71b2a2627a86e11]
[pii_email_9cef0e8c1b4007e60d4a]
[pii_email_7a10e25262e9951483df]
[pii_email_5fbbd85d57fc8453109c]
[pii_email_f33f24d9f2e16b70be76]
[pii_email_b00f854b68699ed1a3da]
[pii_email_ac7bb0728863fba01c4f]
[pii_email_a8cab6e2369f28fa0301]
[pii_email_2790b3b8602012e917c9]
[pii_email_1ea62df2564daf6c39d5]
[pii_email_b2223c98d08eee1ba1b1]
[pii_email_731e4fa49af5682d1af7]
[pii_email_c597d14b1eca08517963]
[pii_email_1d6e2d7bc212760b7714]
[pii_email_7ea16c38bdbc2b3c4cca]
[pii_email_8d77d735c270479e134a]
[pii_email_f2b2de632a0367c81cd1]
[pii_email_10cb866b0b8f268f4a27]
[pii_email_ede4508531a11ede4b07]
[pii_email_57bde08c1ab8c5c265e8]
[pii_email_5d19fb717f1a7f40b03c]
[pii_email_4fd014f39efe1745d8d1]
[pii_email_51379926175b1edb8738]
[pii_email_e43ebd016a192406b125]
[pii_email_140aef3f188184ed374d]
[pii_email_9f55451c2842463277c4]
[pii_email_55e94efa88af65b7658e]
[pii_email_6907e04bc91aa2fb1d8d]
[pii_email_1db51141573eca3c3352]
[pii_email_3c71fd7e05f3e6d820db]
[pii_email_d44fdc206d0fd35f3f64]
[pii_email_631475f41965502850a9]
[pii_email_dc7e929425c20fc4d8c2]
[pii_email_e27a0a620c6d0454d994]
[pii_email_9b402ad1304f57c98cfd]
[pii_email_ae5be122f1b8a614b942]
[pii_email_4b585e62e693490667da]
[pii_email_f4c2c602de1958dd0ca3]
[pii_email_71bfef990cd79deb2e4e]
[pii_email_7e19be4aaa02404e4109]
[pii_email_198387e2e81b070a9af4]
[pii_email_30219666bd07ee2736d5]
[pii_email_43ead0f0e82d290a6c10]
[pii_email_1e0f4e2dc0caa3e167df]
[pii_email_1cc4b310ca9ab82d5278]
[pii_email_61cf1ae650e7b03873b1]
[pii_email_8cb86595e0ee17d87be7]
[pii_email_9bffaf2f88a8db1c7483]
[pii_email_9cf6e18ba027db75fc29]
[pii_email_7270bc38562f571dc2fd]
[pii_email_2d6a65927085ae06ac90]
[pii_email_31808adde1a874059bc7]
[pii_email_16b49e33f69e113abded]
[pii_email_fcbaa18ef5c9ae21e824]
[pii_email_b629d9144d00cc4e19a0]
[pii_email_387fb3a7cd2b118358b8]
[pii_email_ab26e7938642658ac6c9]
[pii_email_c6b5750fff6b675a362a]
[pii_email_6895d8b728f6deb48f16]
[pii_email_f6922b23c06d9fa69ae4]
[pii_email_a55a6be1aa59391d6b51]
[pii_email_bf7d6a01c76b0f198f4f]
[pii_email_3ca22155a0589f8ed0af] rücksendung
[pii_email_a9156473cd40b0128c46]
[pii_email_1c909c9fb19404f0df79]
[pii_email_ea94a14321cd54d3c76c]
[pii_email_899584955d2a40781ff8]
[pii_email_4dd09cddea0cd66b5592]
[pii_email_24874a9d62e1090a7efc]
[pii_email_fa737f35b9b7584ef915]
[pii_email_639b9125d78c8749d6c7]
[pii_email_033654fddf1674fd69a0]
[pii_email_3a861401b4a1eb27f4f1]
[pii_email_3a1ac4e1a768334409a4]
[pii_email_d53f6e04d25bdad759a9]
[pii_email_7ef4e23a53f4e9722dda]
[pii_email_71ce00372a33e5afa2c6]
[pii_email_5f5833f984b808f73669]
[pii_email_3ff52906d1ef28801038]
[pii_email_4f6a3bc1061f26b88cf0]
[pii_email_d976beb2a1179f533ae9]
[pii_email_14d20a5e2990d1eee80d]
[pii_email_842a4ff8442fb78931e9]
[pii_email_283eb09cdb74e00fd754]
[pii_email_35cc5ef4bf3d1e1a46d9]
[pii_email_c03b0d1427ff84e5fc59]
[pii_email_3f098ec0a88b3d3d3f94]
[pii_email_5c639285e6e40e40e7cc]
[pii_email_60be306722b1a461b9ba]
[pii_email_82005fdea443f62026fd]
[pii_email_92db8e33e515d756c12b]
e [pii_email_0a72d502843805b3bc5a]
[pii_email_5badcccdf50846dd56ce]
[pii_email_6727984bb1da62e67177]
[pii_email_417ef230ba32dcf00f80]
[pii_email_9ffe7718b81dd7066dea]
[pii_email_f25df309bdbef680a0e1]
[pii_email_c67ad251f94afd244586]
[pii_email_575f461eb3c3503338b5]
[pii_email_fdc8692ac8858dd47483]
[pii_email_4316edb7cd2460bf5015]
[pii_email_ff52f6e3c01e03da84d8]
[pii_email_3c1a8e92b4250500a2d8]
[pii_email_975fc19ed99147a411a9]
[pii_email_96ee207bfcb4c8427249]
[pii_email_0dfd0e449820dfaf38db]
[pii_email_47a469dd82e411f697df]
e [pii_email_06c8309b994327a502f2]
[pii_email_a5aa79d7c9d0a3b08629]
[pii_email_773f1a0e3b1af5016e26]
[pii_email_bbf332767a0659253bdc]
[pii_email_5d24ea94de9a41397f2e]
[pii_email_db926b578284777b7dbe]
[pii_email_aa4a764769a401fd49a4]
[pii_email_955ae72e542c57653480]
[pii_email_5a3a888a1cbb75c122fe]
[pii_email_097f93d968cefe61d29e]
[pii_email_e383a4b7bd4ce7396466]
[pii_email_c0046e955c38627b7b5b]
[pii_email_4e72ef389205dfc3098d]
[pii_email_ca1a6786d32da826ccac]
[pii_email_a8eb0a05b91e6902c9ca]
[pii_email_098f0b1b44435922948b]
[pii_email_0802ca04a21b49f96f27]
[pii_email_0814b2edac53e5c5cddd]
[pii_email_211ebb462d2a577b4d36]
[pii_email_29539076c948bffe773c]
[pii_email_246de12c47710c114463]
[pii_email_7d1e7687a65c293f82fc]
[pii_email_6c57bf85b0d66b7dbb50]
[pii_email_8314f29025376ace38d8]
[pii_email_daa3f160b6cfe2011863]
[pii_email_5e6aa07b528057d9277f]
[pii_email_caabf228378618e48556]
[pii_email_d2aea3ab87cca644ee0f]
[pii_email_48423a12a016acf36698]
[pii_email_69b12753a8fe6352b815]
[pii_email_d630966944a256bfc95a]
[pii_email_713ba92f9d2a5756c242]
[pii_email_0642b6407de1d9fad1d4]
[pii_email_1525e5ccfcf2f2f19454]
[pii_email_53379e41c4f27609b824]
[pii_email_bf208dd122af5d5371bf]
[pii_email_f973440c414c9a1c1f97]
[pii_email_6e710c6a69972f4411d1]
[pii_email_034697f5daed47c4dd64]
[pii_email_562a8752ffd2c9b631dd]
[pii_email_52f92a95cc2eccdf16d1]
[pii_email_ce132da233711222b2eb]
[pii_email_fa418b7f941854c11195]
[pii_email_99118741909349ddeebe]
[pii_email_1bfb03e0aa0638cf214d]
[pii_email_fc1bc974e4903ebc27ab]
[pii_email_9fde58e1e1239a6bb110]
[pii_email_a37aeab4f52a36cfec65]
[pii_email_993aa8477043459aeac2]
[pii_email_bc0587309ca8e72fde61]
[pii_email_0a72d502843805b3bc5a]
[pii_email_fde911ca3c9a57230eed]
[pii_email_bbbf907c5c0fad8b2444]
[pii_email_faaf54fa60d3e181e9b3]
[pii_email_ffca7110eeeb9325550b]
[pii_email_78a39e465bb560fa7f29]
[pii_email_3ab0f039ca917327827c]
[pii_email_0e3b1c416b0e89cb9ac6]
[pii_email_22d5fce28b07f4871793]
[pii_email_0ea58ac774d9f4004fcc]
[pii_email_80b350501a17240deb84]
[pii_email_ce470bcff5d842796ce8]
[pii_email_4e90fe51057d2b07feef]
[pii_email_481553cf7f0e7fefaf9a]
[pii_email_d2e14c6b10c781e8b6c4]
[pii_email_0d163db6b510e5be497e]
[pii_email_30972194668a760cbf54]
[pii_email_28f1f6417a5bf650b5ec]
[pii_email_6d50b37545997ff7262c]
[pii_email_ee3e81ea14697528ba2f]
[pii_email_228c94951a116866b440]
[pii_email_eb38b1afc283a4a01074]
[pii_email_f875e532bbe17e22260f]
[pii_email_dbcd02c1083904a7e96a]
[pii_email_cab74514e6c456d1f46b]
[pii_email_8bcbec08ea93f0552748]
[pii_email_44530685a2207fadbdb8]
[pii_email_5ea337ed017ed0f82193]
[pii_email_56c53342f8bec10432a5]
[pii_email_259368d8df554e2c2092]
[pii_email_ce80e881463d5a72e0a9]
[pii_email_8a0a591c65426c03c9a9]
[pii_email_9005d2bde57a358104c9]
[pii_email_b55b31eb4a9283ecccca]
[pii_email_7193baf4bda4b34e0614]
[pii_email_6f135a6ef99707c2c0eb]
[pii_email_ef934691bac99e4882ca]
[pii_email_338034f14d68ea443925]
[pii_email_22024d49b04232bf6da0]
[pii_email_4d9df02ad15109be5377]
[pii_email_3b83a7ff51e050446373]
[pii_email_3cf9a06f0235de7f8c3a]
[pii_email_e1302684a6ddafe3a0b0]
[pii_email_5ab6d89d88b5b042f212]
[pii_email_8d57bfb6a8eb006b2d0a]
[pii_email_c528fb43d88ed3ffcd5b]
[pii_email_a6c33e836c8e4c0dc6aa]
[pii_email_6134804f631a7ec55e52]
[pii_email_787e814632ac2eccb9e4]
[pii_email_a1f411eb57e141468de6]
[pii_email_6e44ed5a826c423f3214]
[pii_email_400650057625103c3f43]
[pii_email_03c3d2d0dcd996f9a9fc]
[pii_email_6a4397420f4118055387]
[pii_email_c6277ceb69fa9c3380fa]
[pii_email_e645489e6f548ad1a263]
[pii_email_9ec20a1f843adb33b562]
[pii_email_99c9ccca13760bd4f3e4]
[pii_email_7a10e25262e9951483df]
[pii_email_a42277285fa7a777ff7e]
[pii_email_cf5c17a4198e6de6ebb1]
[pii_email_97bc50eaf8a59db36393]
[pii_email_e8b4bc7a6082dead921d]
[pii_email_6fac0f93a0fb907d7c3d]
[pii_email_0773d1d5381014c2953f]
[pii_email_1f24e1fcea419d33351d]
[pii_email_0f10850118e26af27cb2]
[pii_email_9112bd389dede22ad87d]
[pii_email_3f73dcf2d3f12d7d549c]
[pii_email_9cef0e8c1b4007e60d4a]
[pii_email_7fbeb65ee25415b3973f]
[pii_email_a1e29729b0e231571ee5]
[pii_email_4ec8354191a82f79d266]
[pii_email_82ee6fd797a894fe966e]
[pii_email_cba977e6a11a53e50392]
[pii_email_e63d09a69f2dc2ca5e98]
[pii_email_ed005645bb2cdc9890b4]
[pii_email_5c2678803099136ce71d]
[pii_email_997d43e3372ad2842c6a]
[pii_email_e31d52aa0d183b744ddb]
[pii_email_7dd54c6bd0ef298d661b]
[pii_email_bd0172904d9b9894585c]
[pii_email_fe681f2f06a46fe33977]
[pii_email_ed59beefb39bb125fe51]
[pii_email_acff4674a893282ba558]
[pii_email_6666d16632bb78892692]
[pii_email_871e8f24a38a4d40fc74]
[pii_email_dc9d8f1b2795a9da69e0]
[pii_email_422204822624d1eba04d]
[pii_email_9e8be33b4030f7a84b83]
[pii_email_50b2503bcda9234414dd]
[pii_email_b0c7e843603d4d1f2e4b]
[pii_email_f23c4a18e05e819cc5db]
[pii_email_8caadf8381ea840ca6b8]
[pii_email_cf6258d47ee910f6b765]
[pii_email_f657520cbde8fe43cb61]
[pii_email_b2510b3cf0f884dc4580]
[pii_email_7e2a4c52a3924dc0a89c]
[pii_email_dfd220aaaa6c96d05c97]
[pii_email_9e54cd39c2bafd8f14a2]
[pii_email_f5cecd5e6762ab734cad]
[pii_email_7087293f2dfb1eb98234]
[pii_email_609d0d3d960d4b1fb4db]
Related posts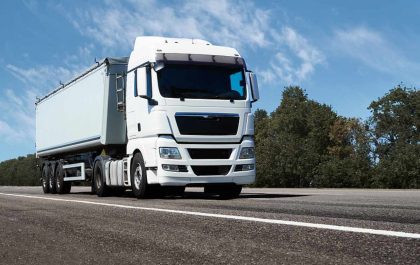 Closing the Best Deal With Truck Rental Company
Introduction Truck Rental Company: Moving from one place to another is a complex process where you need to choose the…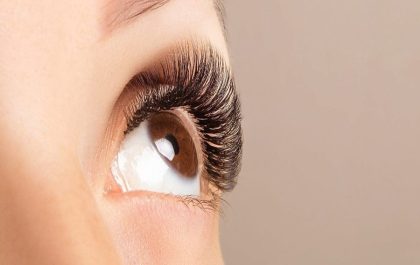 The Pros and Cons of Eyelash Extensions
Eyelash extensions have become an increasingly popular choice among women to enhance their natural lashes and provide extra length, volume…