Healthy Lifestyle: These platforms can help us reach our exercise and nutrition goals, discover our progress and improve day by day.
The fitness and wellness industry is in great shape. More and more people are trying to transform their lifestyle and join healthy eating and exercise. However, it is not always easy to eat correctly, keep moving, and reach the goal can be an uphill battle. Fortunately, we can count on a bit of ally in the palm of our hand to help us in those moments when our will power fails. In this sense, there are endless applications that give us a push to achieve our purposes and achieve a healthier lifestyle and improve day by day.
Also read: MASK 3 Facials and some Tips to Fight New Acne
Wowego
Most applications remain usually focused on only one activity or weight loss. However, Wowego, which refers to workout wherever you go (or 'train wherever you go'), was born to transfer the experience from the fitness club to the digital environment. It is a platform available both on the web and on devices for iOS and Android where you can practice activities as varied as running, fitness, cycling, Pilates, yoga and Zumba, which remain complemented with personal challenges and nutrition and diet plans. The user can choose honest and professional trainers and practice any training with them, regardless of the place or time, through high-quality streaming videos and audios, which remain accompanied by the best music. Wowego has three plans that adapt to all styles and needs: monthly (9.99 euros), quarterly (6.99 euros per month), and annually (4.99 euros).
Spaceflight
Disconnect, get out of the routine and meet people. These are the objectives of Spacefit. And an app focused on exercising innovatively and living different experiences without giving up a fitness and fun life. With this platform, you can perform yoga, HIIT, or running activities. Among others, in attractive and different spaces such as museums, rooftops, and charming outdoor spaces. The application, available both on the web and on devices for iOS and Android. Is active in cities such as London, Tokyo, Valencia, Madrid and will soon land in Barcelona. Sports, memorable and fun plans, so that exercising is no excuse. You can get in shape with unlimited classes for 40 euros a month.
MyFitnessPal
It is one of the most excellent popular apps among lovers of a healthy life. Primarily focused on the field of food. Its operation is simple: the user registers the food daily and the exercise performed. The application is in charge of calculating the number of calories that have remained ingested and those burned by sports activity and movement. Periodically, you must weigh yourself and record your new weight in the app. Available both on the web and on iOS and Android devices. Using a feature that allows you to track your progress and set new goals. The platform is free. But it has a paid version that will enable you to access a broader range of options and opportunities to lead a healthy lifestyle.
Also read: What Happens when you Run 5k Every Day?
Related posts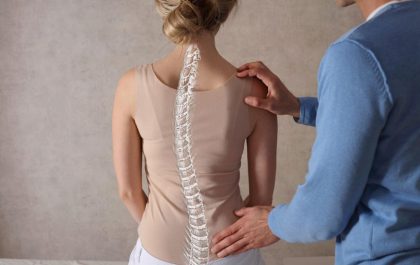 Scoliosis Unveiled: Your Comprehensive Guide
Scoliosis affects millions of people worldwide and can profoundly impact their daily lives. From exploring the different types of scoliosis…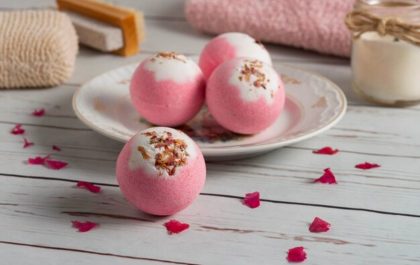 How Can CBD Bath Bombs Contribute To Your Overall Health?
CBD Bath Bombs: If you're looking for a healthy and relaxing way to care for your body, the combination of…